Main Content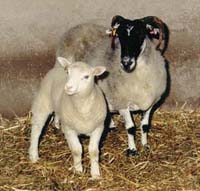 The Wake Forest University School of Medicine's Center for the Neurobehavioral Study of Alcohol Research will host a public symposium titled, "Cloning Technologies for Alcohol Research," on Oct. 21-22 at the Piedmont Triad Community Research Center.
"Cloning technologies have been successfully applied in agriculture," said Kathleen Grant, a professor at the school of medicine and an organizer of the event. "We are interested in the application of these technologies to basic neuroscience research concerning risk, prevention and treatment of alcoholism."
Guest speakers from Advanced Cell Technology of Massachusetts and Oregon Health Sciences University will join Wake Forest researchers to make presentations on Oct. 21 from 9 a.m.-5 p.m. and on Oct. 22 from 9 a.m.-12 p.m.
The event is free and open to the public. It is part of Wake Forest's "Science and Technology: the Next Millennium," a yearlong celebration of scientific inquiry and the approaching millennium. For further information or to register for the symposium, call 716-8685.
Subscribe
Sign up for weekly news highlights.
Subscribe