Main Content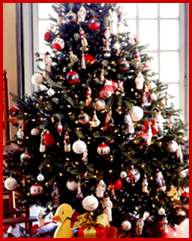 With a little help from Wake Forest University faculty and staff, the Wake Forest News Service has compiled some educational gift ideas.
Paul Anderson, an associate professor of physics, suggests stocking stuffers that encourage thinking skills, such as small magnifying glasses, simple calculators, and measuring tapes. Children might also enjoy bug-collecting boxes and magnets.
Leah McCoy, an associate education professor, put educational software at the top of her list. McCoy said children in grades K-3 might enjoy interactive storybooks, such as those by Living Books. "The Cat in the Hat" and other stories come alive through sight and sound by clicking on the book's text and illustrations. The software helps children develop reading skills and an interest in computers. Older children can choose books in other languages, such as Spanish and French.
Beverly Hancock, curator of interpretation at the university's Museum of Anthropology, encourages parents to choose gifts from other cultures, such as Chinese sister dolls, Oaxan woodcarvings, handcrafted Southwestern jewelry and daisy chain necklaces from Mozambique. These gifts and others from Indonesia, China, India, Africa and the American Southwest are available at the museum.
Mary Lynn Redmond, an associate education professor, suggests software, books, videos and music to help children learn another language. The "Bookswithoutborders" series offers videos and supporting materials for learning a second language. The series also includes popular movies in other languages, such as "Willie Wonka and the Chocolate Factory" in French and a "Bug's Life" in Spanish. Software programs vary from multimedia programs featuring audio and video to programs with games, words and phrases.
Subscribe
Sign up for weekly news highlights.
Subscribe