Main Content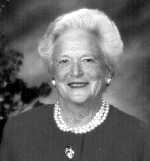 Former First Lady Barbara Bush will deliver Wake Forest University's commencement address and receive an honorary degree on May 21.
Approximately 1,544 undergraduate and graduate students will receive diplomas at the 9 a.m. outdoor ceremony on Wake Forest's University Plaza.
Commencement is not open to the general public. Parking passes and tickets are required to enter campus and attend the event. Tickets are reserved for graduates, their guests and Wake Forest alumni. Alumni can register for a maximum of two tickets through the Wake Forest alumni Web page, www.wfu.edu/alumni.
Barbara Bush is the third member of the Bush family to appear at Wake Forest. Both her husband, former President George Bush, and her son, President George W. Bush, debated presidential opponents in Wait Chapel. She will receive an honorary doctorate of humanities during the ceremony.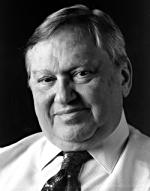 Wake Forest will also award two other honorary degrees during commencement. Martin Isepp, a distinguished pianist, vocal coach and conductor, will receive an honorary doctorate of fine arts. William P. Hytche, who revitalized the historically black University of Maryland Eastern Shore (UMES) during his presidency from 1976- 1997, will receive an honorary doctorate of laws.
Commencement activities begin May 20, with an 11 a.m. baccalaureate service in Wait Chapel. The Rev. Brad R. Braxton, the Jessie Ball duPont Assistant Professor of Homiletics and Biblical Studies at the Wake Forest Divinity School, will deliver the baccalaureate address.
Approximately 887 undergraduate students will receive bachelor's degrees during commencement. A combined total of 657 graduate and professional school students from Wake Forest's Graduate School of Arts and Sciences, School of Law, School of Medicine and Babcock Graduate School of Management will receive degrees.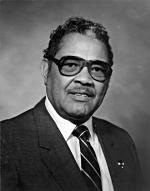 Hooding ceremonies for the professional schools will also be held on May 20. During the hooding ceremonies, students receive colorful hoods to wear with their cap and gowns during commencement.
The hooding ceremony for the law school will be held at 1:45 p.m. in Wait Chapel. Justice Rosalie Silberman Abella of the Ontario Court of Appeals will be the hooding speaker.
The Graduate School's hooding ceremony will be at 3 p.m. in Brendle Recital Hall. L. DiAnne Borders, chairperson of the University of North Carolina at Greensboro's School of Education, will deliver the hooding address.
The hooding ceremony for the medical school will be held at 4:15 p.m. in Wait Chapel. John A. Fagg, a 1971 graduate of the Wake Forest School of Medicine and president of the North Carolina Medical Society, will deliver the hooding address.
The Babcock School's hooding ceremony will be held at 7 p.m. in Wait Chapel. Isaiah Tidwell, a 1980 graduate of the Babcock School and president of Georgia Banking for Wachovia Bank, N.A., will deliver the hooding address.
In the event of rain, the commencement ceremony will be moved to the Lawrence Joel Veterans Memorial Coliseum and begin at 9:30 a.m.
Note to media: Call the News Service to request a press pass for commencement. Parking information will be mailed at a later date.
Categories: Commencement, Speakers, University Announcement
Subscribe
Sign up for weekly news highlights.
Subscribe