Main Content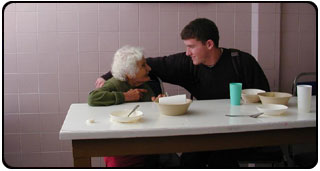 A group of Wake Forest University students will travel to Mexico City on Dec. 27 as part of the Office of Volunteer Services' annual City of Joy Scholars Program. The 11 students will volunteer for two weeks at the Hogar Pax y Alegria (Home of Peace and Happiness), one of the facilities founded by Mother Teresa's Missionaries of Charity. The group returns Jan. 13.
The City of Joy Scholars Program at Wake Forest usually takes student volunteers to Calcutta, India (called the City of Joy) to work with the Missionaries of Charity there. Because of India's close proximity to Pakistan and Afghanistan, university officials decided to send the students to the Missionaries of Charity in Mexico City instead.
"We weren't sure how all of the events in that area of the world would affect India," said Mary Gerardy, assistant vice president for student life and coordinator of the trip. "It was a very difficult decision, but Mexico City turned out to be the perfect alternative."
Two other winter break service trips to Central America were not affected by recent world events. Ten Wake Forest students will volunteer Jan. 5-13 with the Honduras Outreach Project and Exchange (HOPE) Scholars Program, a Wake Forest program coordinated by Honduras Outreach, Inc., a private organization in Decatur, Ga. The group will dig latrines, restore houses and repair roads in the Agalta Valley, a remote mountainous region of Honduras devastated by 1998's Hurricane Mitch.
The Wake Forest Catholic Community also will take a group of 18 students to Costa Rica to work with Nicaraguan refugees from Jan. 3-13.
Although the location has changed for the City of Joy Scholars Program, the service opportunity has not, said Jay Ford, assistant professor of religion and staff leader for trip.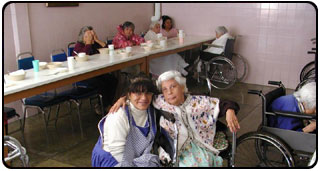 The students will be working with orphaned and disabled infants, children, teen-age girls and women. Doug Pulse, student leader for the trip, said the volunteers' responsibilities will include cleaning beds, feeding the residents, playing with the children and doing repair work around the home. The students will also take pens and paper, and toiletries like Vaseline, diapers and lotion to share with the women and children.
"There aren't many international volunteers that come to the Mexico City Missionaries of Charity," said Pulse, a senior Spanish major who was part of an advance team that visited the home in November. "It was exciting to put this new trip together and possibly be the pioneers of a new legacy of service for Wake Forest."
Gerardy said the service trip to Mexico City might become an annual experience, adding to the Wake Forest Office of Volunteer Services' three existing service trips to destinations around the world— Honduras and Calcutta during winter break, and Tiblisi, Georgia in the spring.
The City of Joy Scholars Program plans to return to Calcutta next winter break.
Note to Editors: The City of Joy volunteers leave for Mexico City at 10:25 a.m. Dec. 27, on Delta flight 1795 from Piedmont Triad International Airport. The HOPE Scholars leave for Honduras at 7:50 a.m. Jan. 5, on American Airlines flight 1029 from Raleigh-Durham International Airport. Students on the Costa Rica trip leave from Charlotte/Douglas International Airport Jan. 3 at 12:50 p.m. on American Airlines Flight 515.
Categories: Student, University Announcement
Subscribe
Sign up for weekly news highlights.
Subscribe