Main Content
Alpha Kappa Alpha Sorority at Wake Forest University will host "A Celebration of African-American History Through Music" Feb. 28 at 7:30 p.m. in Wait Chapel. The concert will trace the history of African-American music from Negro spirituals to jazz and other contemporary genres.
Alpha Kappa Alpha received a grant from the Smith Richardson Foundation of Greensboro for the concert. Admission is free, and donations will be collected at the door for the Best Choice Center of Winston-Salem, a nonprofit group that works with youth. The center will use the money for its after-school program.
"We are proud to offer to the community the opportunity to experience the rich legacy of African-American music," said Marlena Reese, an Alpha Kappa Alpha member who organized the concert. "We feel it is important, particularly during Black History Month, to highlight the contributions of African-Americans through music."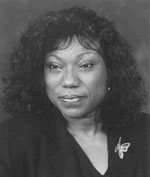 The concert will feature the Rev. Cynthia Wilson-Hollins of Atlanta, a gospel vocalist, and jazz vocalist Chris Murrell, a Winston-Salem resident and Wake Forest graduate. Inspirational Voices, the gospel choir at Winston-Salem State University, Wake Forest a cappella groups Demon Divas and Innuendo will also perform.
Wilson-Hollins is associate pastor of music, worship and communications at Ben Hill United Methodist Church in Atlanta. She is a leading scholar of Negro spiritual music and will share some of her research during the program.
She has recorded with Lionel Hampton, Melba Moore and Shirley Caesar. In 1999, she won the award for "Best Female Vocalist" at the Gospel Choice Awards.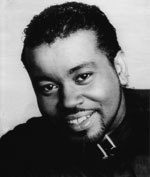 Murrell has traveled with the Count Basie Orchestra as a featured vocalist. He has performed in venues such as Carnegie Hall, Lincoln Center and Radio City Music Hall. In the liner notes for Murrell's new album, "Reprise," Tony Bennett calls him "one of my favorite singers."
Murrell's other recordings are the solo project "Full Circle," and albums he recorded with the Count Basie Orchestra including the 1997 Grammy-winning "Live at Manchester Hall."
Groups are encouraged to make reservations in advance by calling Marlena Reese, at 336-758-6930.
Categories: Arts & Culture, Events
Subscribe
Sign up for weekly news highlights.
Subscribe