Main Content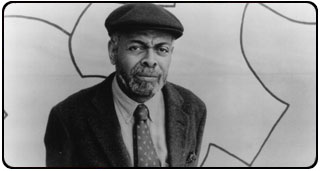 Poet Amiri Baraka will speak at Wake Forest University on March 1 at 9 p.m. in Carswell Hall's Annenburg Forum. He will be joined by Nocturnal Collective, a hip-hop group. The university's Multicultural Affairs office is sponsoring this free event. It is open to the public.
Baraka, a poet and political activist, teaches African studies at SUNY at Stony Brook. His books include, "Y's, Why's, Wise," a collection of poetry; "Eulogies," a collection of eulogies he has written for celebrities including James Baldwin and Dizzy Gillespie; and "Jesse Jackson and Black People," a collection of essays on civil rights and race relations.
Baraka won the Wallace Stevens poetry prize in 1993 and was honored as a "Living Legend" at the Black Drama Festival in 1994.
Nocturnal Collective is a Winston-Salem hip-hop group that performs at Thea's House of Blues and other local venues. They also have been featured on local radio stations.
For more information, call 336-758-5766.
Categories: Arts & Culture, Events, Speakers
Subscribe
Sign up for weekly news highlights.
Subscribe