Main Content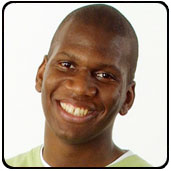 Female students from North Carolina high schools are invited to attend Wake Forest University's "Women of Courage and Valor: Changing the Face of Tomorrow" workshop on April 19 from 10 a.m. until 5 p.m. The workshop is free.
Workshop applications are available at the Wake Forest Academy for Future Leaders Web site, www.wfu.edu/affl. Applications must be postmarked before March 23.
Wake Forest faculty members and business leaders from across North Carolina will speak at "Women of Courage and Valor." They will offer information about career planning, higher education, goal-setting and self-esteem. They will also speak about careers in which women are underrepresented.
"We will focus on making sure these young women are aware of the variety of opportunities in life that are open to them, whether they be professional or personal," said Jonathan Lee Kelly, a Wake Forest senior from Greensboro who organized the workshop. "We want to be a part of helping them learn how to attain their goals and make informed, positive life choices."
Workshop participants also will be able to interact with Wake Forest students during a banquet.
Kelly organized a similar program at Wake Forest for high school males in 2001 called "Men of Distinction."
For more information, call 336-758-1891 or see www.wfu.edu/affl.
Subscribe
Sign up for weekly news highlights.
Subscribe