Main Content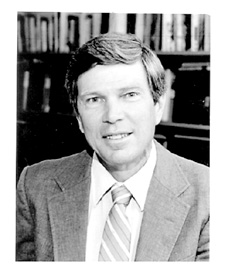 Pulitzer Prize-winning Civil War historian James M. McPherson will speak at Wake Forest University on March 20.
McPherson's talk, "When Will This Cruel War Be Over? The Problem of Peace, 1863-1865," will begin at 8 p.m. in Benson University Center's Pugh Auditorium. The lecture is free and open to the public.
The historian's 1988 bestseller, "Battle Cry of Freedom: The Civil War Era," helped launch a national resurgence of interest in the Civil War. The book, which won the Pulitzer Prize for History, paved the way for the success and critical acclaim of the 1990 Ken Burns documentary, "The Civil War," for which McPherson served as an advisor.
In explaining Americans' continuing fascination with the Civil War, McPherson said in an interview for the National Endowment for the Arts, "Even though the war resolved the issues of Union and slavery, it didn't entirely resolve the issues that underlay these two questions. These issues are still important in American society today: regionalism, resentment of centralized government, debates about how powerful the national government ought to be and what role it ought to play in peoples' lives."
McPherson is George Henry Davis Professor of American History at Princeton, where he has taught since 1962. He is the author of more than a dozen books about the Civil War. His latest book, "For Cause and Comrades: Why Men Fought in the Civil War," won the 1998 Lincoln Prize. To write it, he combed through 25,000 letters and 250 diaries from soldiers on both sides of the conflict.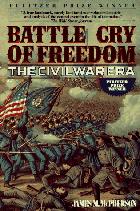 His first book, "The Struggle for Equality: Abolitionists and the Negro in the Civil War and Reconstruction" (1964), won the Anisfield-Wolf Award in Race Relations for 1965. McPherson was the historical advisor for the seven-part video series, the "Smithsonian's Great Battles of the Civil War."
He is currently working on a book about the battle of Antietam.
In addition to writing, McPherson is an active preservationist. He has served on the boards of two nonprofit organizations dedicated to preserving and protecting Civil War battlefields—the Civil War Trust and the Association for the Preservation of Civil War Sites. The two organizations, which have saved nearly 10,000 acres of endangered battlefield land at more than 50 sites in 15 states, merged in November 1999 to form the Civil War Preservation Trust. In 1993 and 1994, McPherson served as president of Protect Historic America, which successfully opposed a plan to build a commercial historical theme park near Virginia's Manassas battlefield.
The Wake Forest lecture is co-sponsored by the history department and the Office of the Dean of the College. For more information, call 336-758-4270.
Categories: Arts & Culture, Events, University Announcement
Wake Forest in the News
Wake Forest regularly appears in media outlets around the world.