Main Content
With privacy issues raised by airport security and national identification cards in the headlines, three Wake Forest University professors will speak March 26 about how the terrorist acts of Sept. 11 have had lasting effects on civil liberties.
The event is part of the university's Year of Unity and Hope. It will be held at 8 p.m. in Benson University' Center's Pugh Auditorium, and is free and open to the public.
The speakers will be Katy Harriger, associate professor of political science, and School of Law professors Michael Kent Curtis and Margaret Taylor.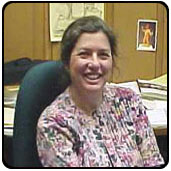 Harriger will speak about how the separation of powers in American government can affect civil liberties, especially in wartime. An expert on Constitutional law and the independent counsel, she is the author of "The Special Prosecutor in American Politics."
The government is designed to have checks and balances that prevent one body from controlling the rights of the people, Harriger said.
"Congress is supposed to check the president's power so that his power isn't abused, but in times of war this gets complicated," she added. "Sometimes, Congress is too willing to go along with the president, and they don't always question what he says."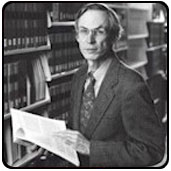 Curtis will speak about civil liberties and First Amendment rights in times of national crisis. He will also address how public opinion on the protection of civil liberties affects policymaking. He is the author of "Free Speech, The People's Darling Privilege: Struggles for Freedom of Expression in American History."
Taylor, an expert on immigration law, will speak about the impact of immigration enforcement since Sept. 11.
"I will address detention sweeps, racial profiling in immigration enforcement and deportation hearings that are held in secret and closed to the public," Taylor said. "Of course, these topics also raise the broader question of whether we are more willing to infringe on the civil liberties of other people than we are willing to sacrifice our own."
Subscribe
Sign up for weekly news highlights.
Subscribe