Main Content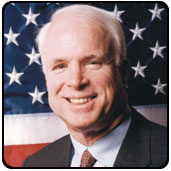 John McCain, U.S. Senator from Arizona and decorated Navy veteran, will deliver Wake Forest University's 160th commencement address and receive an honorary doctor of laws degree on May 20.
Approximately 1,521 undergraduate and graduate students will receive diplomas at the 9 a.m. outdoor ceremony on Wake Forest's University Plaza.
Commencement is not open to the public. Parking passes and tickets are required to enter campus and attend the event. Tickets are reserved for graduates, their guests and Wake Forest alumni. Alumni can register for a maximum of two tickets through the Wake Forest alumni Web page, www.wfu.edu/alumni.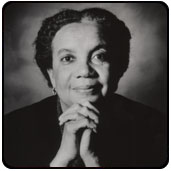 Commencement weekend activities begin May 19 with a baccalaureate service featuring Children's Defense Fund Founder and President Marian Wright Edelman. Edelman's address, "It's Time to Leave No Child Behind," will be at 11 a.m. in Wait Chapel. The event is open only to graduates and their guests. Edelman will receive an honorary doctor of humanities degree during commencement weekend.
Wake Forest will also award three other honorary doctorates during the ceremony. The university will present honorary doctor of laws degrees to Floyd Abrams, one of the country's leading First Amendment attorneys and partner with the law firm Cahill Gordon & Reindel, and F. M. Kirby, president and director of the F.M. Kirby Foundation. David Satcher, U.S. Surgeon General from 1998-2002, will receive an honorary doctor of science degree.
Approximately 835 undergraduate students will receive bachelor's degrees during commencement. A combined total of 686 graduate and professional school students from Wake Forest's Graduate School of Arts and Sciences, School of Law, School of Medicine, Babcock Graduate School of Management and the Divinity School will receive degrees.
This year marks the Divinity School's first graduating class. Twenty students will receive their hoods at a ceremony on May 18 at 7 p.m. in Wait Chapel. Phyllis Trible, an internationally known biblical scholar and Professor of Biblical Studies at the Divinity School, will deliver the hooding address.
Hooding ceremonies for the other professional and graduate schools will be held on May 19. During the hooding ceremonies, students receive colorful hoods to wear with their caps and gowns during commencement.
The School of Law will hold its hooding ceremony at 1:45 p.m. in Wait Chapel. Abrams will deliver the law school's hooding address.
The Graduate School's hooding ceremony will be at 3 p.m. in Brendle Recital Hall. Nancy Cotton, professor of English at Wake Forest, will deliver the hooding address.
The hooding ceremony for the School of Medicine will be at 4:15 p.m. in Wait
Chapel. James N. Thompson, former dean of the medical school and executive vice president of the Federation of State Medical Boards, will be the hooding speaker.
The Babcock School's hooding ceremony will be at 7 p.m. in Wait Chapel. The hooding speaker will be David Dupree, managing director of The Halifax Group, who is a 1978 Babcock School alumnus and member of the school's board of visitors.
In the event of rain, the commencement ceremony on May 20 with McCain will be moved to Lawrence Joel Veterans Memorial Coliseum and begin at 9:30 a.m.
NOTE TO MEDIA: Contact the News Service to request a press pass for
commencement. Parking information will be mailed at a later date.
Categories: Commencement, Speakers, University Announcement