Main Content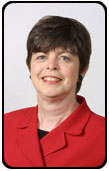 Attitude is the key to successful parent-teacher conferences, says Donna Henderson, an associate professor of counselor education at Wake Forest University.
"A good attitude and a spirit of cooperation are what make the most difference," says Henderson, who has 12 years experience as a teacher and school counselor. "Go in expecting success," she says. "Go in with an attitude of collaboration and a mindset that everybody is working toward the same goal."
To start a parent-teacher conference off on the right foot, Henderson suggests asking the teacher what excites them about their subject. Providing an opportunity for teachers to share some of their enthusiasm for what they do sets a positive tone for the discussion.
The primary purpose of a parent-teacher conference is to assess a child's academic progress. Parents often go into a conference with the particular needs of their child in mind, but have not considered how those needs fit into the educational mission, Henderson says. A good teacher will talk about the child's strengths and weaknesses and suggest ways to meet learning goals.
"The discussion should focus on how to meet the special needs of the child, while creating a productive educational experience," Henderson says. For example, if a child becomes overwhelmed by large assignments, the parent should ask the teacher for help in breaking the assignments into smaller pieces.
She offers additional tips for parents to get the most out of a parent-teacher conference. Parents should listen carefully to the teacher's concerns to clearly understand them. They also should find out what the teacher expects from the child and from them, she says. This is important particularly if a problem needs to be addressed. If there needs to be continuing contact beyond the initial meeting, parents and teachers should establish a clear plan for doing that, she adds.
Henderson cautions parents not to commit to something they cannot do. For example, if a teacher suggests parents should help their child with math assignments, some parents may not have the skills to do that. So, they would need suggestions of other resources available to help the child succeed in that area.
She also reminds parents to keep their children involved by asking them what they would like discussed with a teacher and providing feedback after the conference. The parent may also have the child attend the conference so that everyone can contribute to the discussion. "Ultimately, the child must assume responsibility for learning, while adults assume the responsibility for creating and enhancing those opportunities," she says.
If parents are apprehensive about meeting with a teacher to address a problem, Henderson suggests they turn to the school's counseling office for help. Often school counselors will meet with parents before a scheduled conference to help set goals for the meeting with the teacher. Or, the counselor can attend the conference to facilitate the discussion between parents and teachers, Henderson says.
She also suggests asking the teacher, "What are some of the things I can do with my child that would make this subject come alive?" This can lead to some concrete examples of activities like planting a garden or visiting a museum that may reinforce classroom lessons.
The parent-teacher conference is a good opportunity for teachers to describe volunteer opportunities and for parents to tell teachers how they are willing to help—like making bulletin boards, serving as a chaperone or bringing cupcakes for a special occasion.
Henderson encourages parents to take advantage of school open houses to establish connections with a child's teacher early and help pave the way for good communication throughout the school year.
Most importantly, says Henderson, "give teachers an opportunity to share their knowledge about how to help kids learn."
Categories: Community, Faculty, University Announcement
Subscribe
Sign up for weekly news highlights.
Subscribe