Main Content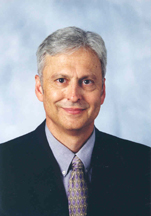 Allen Buchanan, professor of philosophy and public policy at Duke University's Sanford Institute and director of the Consortium on Pharmacogenetics, will speak at Wake Forest University Oct. 15 at 4 p.m. Buchanan will present "Matching Your Drugs to Your DNA: Ethical/Regulatory Issues in Pharmacogenetics."
The event, part of the university's year-long seminar series "Curing and Caring: The Present State and Future of Bioethics in America," will be in Benson University Center's Pugh Auditorium. It is free and open to the public and a reception will follow.
Buchanan, author of "Justice, Legitimacy, & Self-Determination: Moral Foundations for International Law," says the overall benefits of pharmacogenetics, or testing people's DNA to determine their response to certain medicines, outweigh the potential drawbacks.
"Tens of thousands of people die every year from drug reactions," says Buchanan. "If, in advance, doctors could determine how differences in genetic makeup determine what drugs a person would have adverse reactions to, or would have no reaction to, that would make a huge difference in people's lives."
Buchanan says pharmacogenetics would also help streamline the drug discovery process by weeding out those test subjects during clinical trials who – through genetic testing – doctors know will not respond to the drug.
Categories: Research, School of Medicine, Speakers, University Announcement
Subscribe
Sign up for weekly news highlights.
Subscribe