Main Content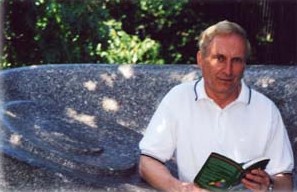 Hans Sluga, professor of philosophy at the University of California at Berkeley, will present a lecture titled "What Does it Mean to be Political?" April 11 at 4:30 p.m. in the Wake Forest University Philosophy Library. The library is located in Tribble Hall, Room B316. The event is free and open to the public.
A native of Germany, Sluga did his graduate studies at Oxford University and formerly taught at the University of London.
Sluga's books include 1980's "Gottlob Frege" and 1993's "Heidegger's Crisis: Philosophy and Politics in Nazi Germany."
The lecture is sponsored by the Thomas J. Lynch Philosophy Fund. For more information, call 336-758-5359.
Subscribe
Sign up for weekly news highlights.
Subscribe