Main Content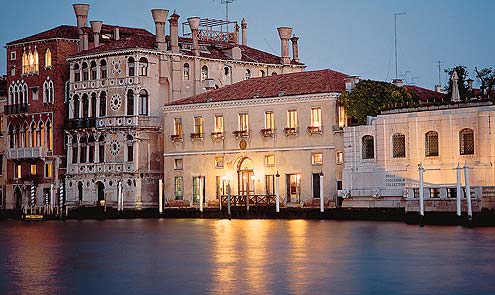 Wake Forest ranks fourth among doctoral universities with the highest percentage of undergraduates studying abroad, according to a recent report published by the Institute of International Education (IIE).
The 2009 Open Doors report placed Wake Forest fourth on the list, "Institutions by Undergraduate Participation in Study Abroad: Top 40 Doctorate Institutions, 2007-2008." According to IIE's methodology, an estimated 67% of Wake Forest undergraduates received credit for study abroad in the 2007-2008 academic year.
"Studying or traveling abroad is essential in today's environment," says Steven Duke, director of the Center for International Studies at Wake Forest. "Wake Forest students who return from studying abroad invariably report that it was one of the best of their undergraduate experiences, both for their personal growth and learning about the world. Students in every discipline can study abroad, regardless of major or financial circumstances. They just need to plan ahead."
Wake Forest offers more than 400 semester, summer and yearlong study-abroad programs in 200 cities in more than 70 countries worldwide. The university owns residential study centers in Venice, Vienna and London, where students live and study with a faculty member. Wake Forest also offers study-abroad programs to many other places, including Spain, France, Japan, China, Morocco, Peru, Mexico and Benin.
Although many Wake Forest students study in Western Europe, more students are now interested in Asia, Africa and Latin America. Wake Forest is also seeing an upward trend in the number of business and science majors studying abroad.
Categories: Exclude from Related Stories, International, Student, Wake Forest College
Subscribe
Sign up for weekly news highlights.
Subscribe