Main Content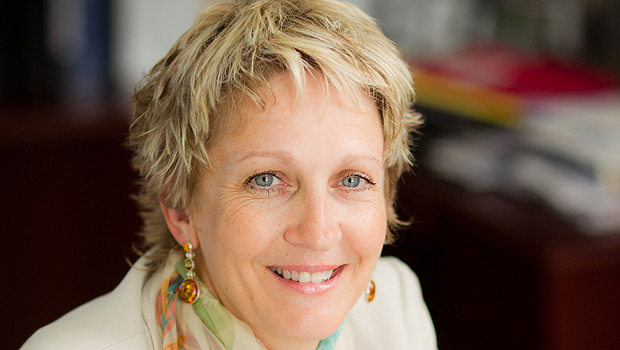 Wake Forest President Nathan O. Hatch announced today that Jill Tiefenthaler will step down as provost to become the thirteenth president of Colorado College in Colorado Springs. Her resignation as provost will be effective June 30, 2011.
In making the announcement, President Hatch said, "Jill has been a dynamic academic leader at Wake Forest and a wonderful colleague. She has brought great energy to many of our strategic objectives in academic and student life. We extend every good wish as she takes up a new set of challenges at Colorado College."
Tiefenthaler joined Wake Forest in 2007 as the institution's chief academic officer with responsibility for supervising and administering the academic programs and plans of the University's Reynolda Campus. Among her many accomplishments over the last four years, she led the implementation of the University's strategic plan and key initiatives, including diversity in admissions and enrollment, as well as new faculty development, recruitment and retention efforts. Under her leadership, the University established the Institute for Public Engagement and the Humanities Institute, as well as a number of research centers, providing new models at Wake Forest for enhanced interdisciplinary research and collaboration.
In addition to enhancements to the undergraduate admissions process that resulted in a fifty percent increase in applications, Tiefenthaler spearheaded efforts to make standardized tests optional for prospective undergraduates. Tiefenthaler also presided over the integration of the University's two business schools.
"Wake Forest is a place of extraordinary energy and heartwarming commitment. I'll continue to cheer for the Demon Deacons and be proud of the work Wake Forest does in the lives of its students and community," said Tiefenthaler.
"We are deeply indebted to her for her vision, energy and contagious enthusiasm and will miss her greatly," said President Hatch. "I wish Jill and her family the very best as she begins an exciting new chapter and know that the Colorado College community will find in Jill an uncommonly talented, energetic and committed leader."
A national search committee, chaired by President Hatch, will be named shortly to identify a successor. More details on the search committee and process, including requests for nominations, are forthcoming.
"There is much to do and great energy among our faculty and staff to continue implementing the many initiatives and priorities that distinguish Wake Forest University," said President Hatch. "I am firmly committed to maintaining our place as the nation's premier collegiate university."
Categories: Provost, Top Stories, University Announcement
Wake Forest in the News
Wake Forest regularly appears in media outlets around the world.