Main Content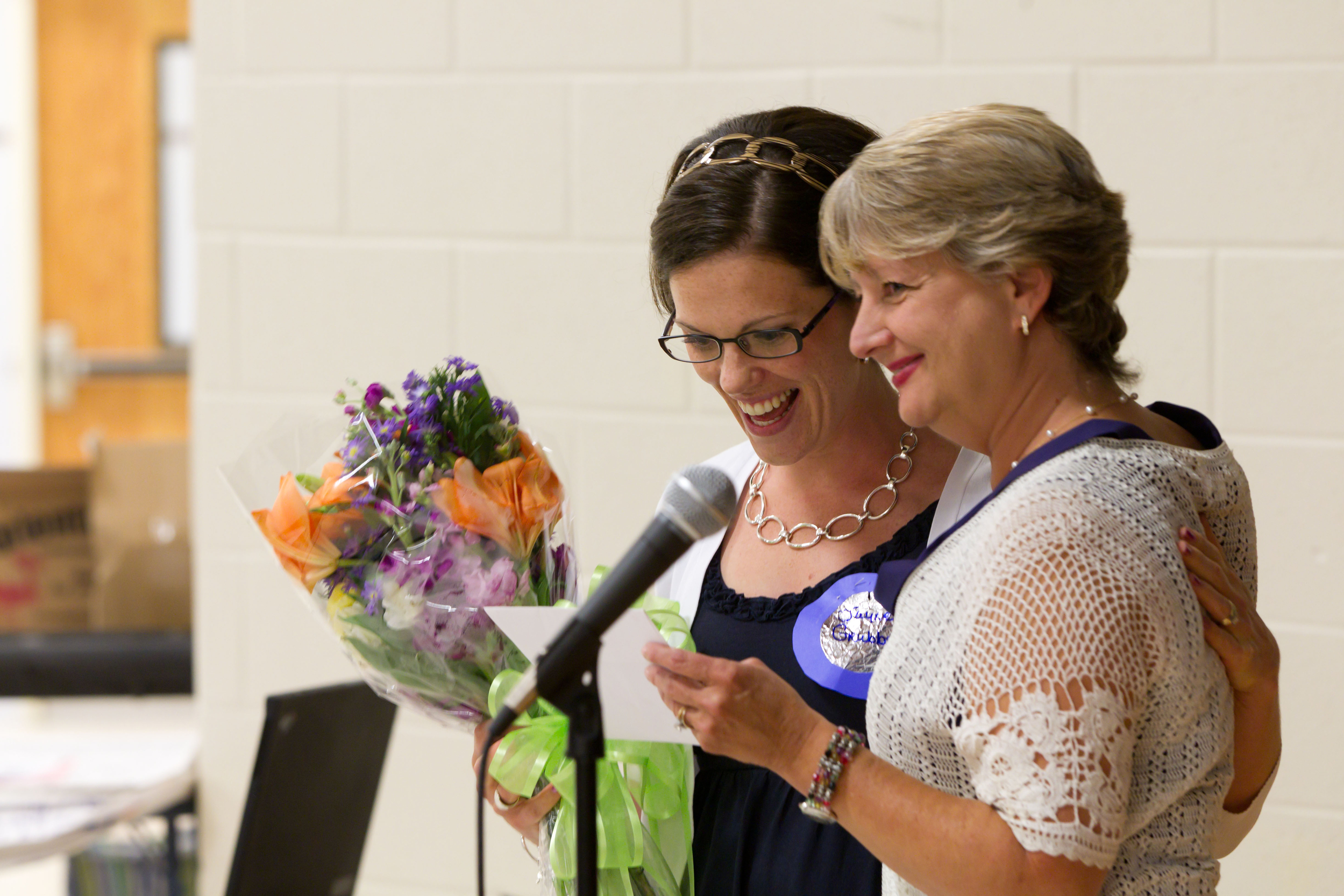 Two teachers — an elementary school teacher in Kernersville and a high school math teacher in Clemmons — have been named winners of Wake Forest University's 2011 Marcellus Waddill Excellence in Teaching Award.
Jayne Grubbs of Kernersville, this year's winner on the elementary level, teaches academically gifted students at Caleb's Creek Elementary School in Kernersville.
Heather King, the secondary-level winner, is a mathematics teacher at West Forsyth High School in Clemmons.
Mary Lynn Redmond, chair of Wake Forest's education department, presented the award to each of the winners during surprise ceremonies at their individual schools Aug. 17.
Both winners received a $20,000 cash prize, one of the largest monetary prizes of any teaching award in the country. The Waddill Award is presented annually to two outstanding public or private school teachers who are Wake Forest alumni. The award, named for Professor Emeritus of Mathematics Marcellus Waddill, was created in 1994 and is funded by his son, David Waddill.
Grubbs, who teaches fifth and sixth grade students, received her bachelor's degree in elementary education from Wake Forest in 2001. The Waddill Award Committee members said that they were "impressed with her student-centered approach, her varied instructional approaches and the community of trust and camaraderie she has developed in her classroom." Grubbs has earned National Board Certification.
King received her master's degree in mathematics from Wake Forest in 1997. The Waddill Award Committee members said that her "interaction with the students was amazing and she demonstrated wonderful enthusiasm for teaching." The committee was impressed by her gift for "weaving the everyday quite appropriately into instruction so as to engage all students and create opportunities for learning on a variety of levels."
King was named Winston-Salem/Forsyth County Teacher of the Year in 2010.
Categories: For Alumni, Top Stories, University Announcement, Wake Forest College
Subscribe
Sign up for weekly news highlights.
Subscribe