Main Content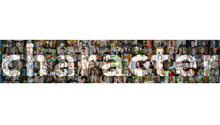 How do honesty, compassion, empathy and other traits combine to create human character? That's what the first grants from The Character Project, a three-year, multi-million dollar program at Wake Forest University, aim to discover as psychology scholars around the world attempt to decipher the mysteries of character.
Twelve grants totaling nearly $2 million have been awarded to researchers looking for new insights into character. Two Wake Forest psychology professors, William Fleeson and Michael Furr oversaw the review process and the selection of the winning research proposals from 128 applicants. The research will complement Fleeson's and Furr's pioneering work on the nature of personality traits.
"The question of what drives and determines moral behavior has occupied thinkers for thousands of years, originally in the field of philosophy and relatively recently in psychology," Fleeson said.  "This project will increase the amount of scholarly work by psychologists on individual differences in moral behavior and shed important light on moral character."
Directed by Associate Professor of Philosophy Christian Miller, The Character Project is supported by a $4.18 million grant from the John Templeton Foundation with the goal of fostering new advances in the study of character in psychology, philosophy and theology.  The original grant from the foundation for $3.7 million was increased by more than $500,000 based on the quality of the psychology of character research proposals.
The newly funded studies in psychology will explore the existence and nature of character, the development of character, and the relationship between character traits and beliefs, desires, identities, emotions, behavior and situations.
Following is the list of the 12 winners:
"Loving Mum and Tough Career Girl: How do Role Settings Affect Our Personality and Character Traits? A Multi-Rater Experience Sampling Study"Principal Investigator: Wiebke Bleidorn (Bielefeld University/Tilburg University)
"Relations among Children's Understanding of Mind, Moral Self-Concept and Involvement in Prosocial vs. Antisocial Behavior" Principal Investigator: Elizabeth A. Boerger (University of Mississippi)
"Character Traits in the Workplace: A Longitudinal Study of Moral and Immoral Organizational Behaviors" Principle Investigator: Taya R. Cohen (Tepper School of Business, Carnegie Mellon University); team members: Abigail T. Panter (University of North Carolina at Chapel Hill)
"Resisting Everything Except Temptation: A Longitudinal Study of Domain Specificity in Self-Control" Principal Investigator: Angela Lee Duckworth (University of Pennsylvania); team member: Eli Tsukayama (University of Pennsylvania)
"Taking Evil into the Lab: Exploring the Frontiers of Morality and Individual Differences" Principal Investigator: David Gallardo-Pujol (University of Barcelona); team members: Mel Slater (University of Barcelona), Veronica Benet-Martínez (University of California, Riverside), Albert Maydeu-Olivares (University of Barcelona)
"Lay Beliefs of Character Shape Character Itself: Individual Differences in Genuine Other-Love Beliefs" Principal Investigator: Jochen Gebauer (Humboldt-University of Berlin); team members: Constantine Sedikides (University of Southampton, England), Mark Leary (Duke University), Jens Asendorpf (Humboldt-University of Berlin)
"Understanding the Perceived Structure and Importance of Moral Character" Principal Investigator: Geoff Goodwin (University of Pennsylvania); team members: Paul Rozin (University of Pennsylvania), Katrina Fincher (University of Pennsylvania)
"Dispositional Empathy as a Character Trait" Principal Investigator: Sara Konrath (University of Michigan and University of Rochester Medical Center); team members: Andrea Fuhrel-Forbis (University of Michigan), Edward O'Brien (University of Michigan), Mary Y. Liu (University of Michigan)
"Structure and Consistency of Character" Principal Investigator: Brenda L. McDaniel (Kansas State University)
"Eavesdropping on Character: Testing the Stability, Variability, and Changeability of Naturalistically Observed Virtuous Daily Behavior" Principal Investigator: Matthias Mehl (University of Arizona); team member: Simine Vazire (Washington University in St. Louis)
"Stability and Change in Character in Early Emerging Adulthood" Principal Investigator: Erik E. Noftle (Willamette University)
"The Development of Character in Early Childhood: Developmental Changes and Individual Differences in Moral Cognition and Prosocial Behavior over the First Two Years of Life" Principal Investigator: Jessica A. Sommerville (University of Washington); team member:  Cheryl R. Kaiser (University of Washington)
"We are very excited about seeing the results of these studies in the next two years," Fleeson said. "The practical impacts of ethical and unethical behavior in society are enormous and relevant to multiple disciplines.  Education, business, criminology, economics, sociology, political science and other disciplines care deeply about the consequences of ethical behavior, the ability to evaluate character and the means to shape it."
Two other Character Project initiatives will fund research on the philosophy of character and the theology of character.
Categories: Faculty, For Alumni, For Parents, Research, Top Stories
Wake Forest in the News
Wake Forest regularly appears in media outlets around the world.