Main Content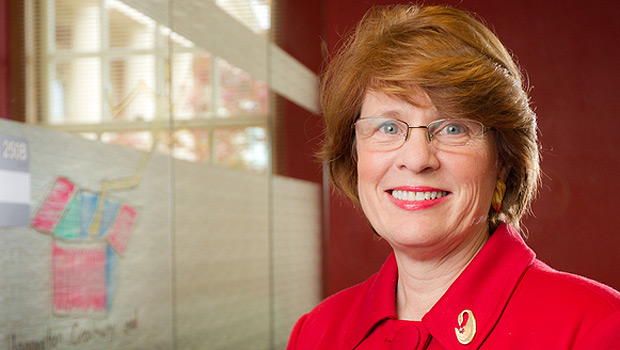 With a highly regarded group of faculty, Wake Forest often is a source for the media on important news topics. Recently, professors Polly Black, Paul Pauca and Ananda Mitra shared with the media their perspectives, gratitude and lessons learned from Steve Jobs' remarkable life.
Black is the director of the Center for Innovation, Creativity and Entrepreneurship. She also teaches entrepreneurship and assists students on their entrepreneurship ventures. She has more than 20 years of diverse business experience.
Black was quoted in The Christian Science Monitor. Wake Forest's entrepreneurship program, she says, flows from Jobs's extreme and passionate focus on "making meaning, not money." The program is a minor, housed inside the liberal-arts curriculum, "for a reason," Ms. Black says. "We want people to see the larger connections between ideas and disciplines."
WFMY-TV also featured Black during a live on-set interview in Thursday's 6 p.m. newscast as part of the lead story. Her interview comes after a story about entrepreneurship, about 1:30 into this video.

In an Associated Press story picked up by more than 200 outlets around the country, Paul Pauca, an associate professor of computer science, reflected upon Jobs' legacy and how his work revolutionized communication for disabled children. Last year, Pauca created an iPhone/iPad app called Verbal Victor, to give his son and others like him a voice. "If it wasn't for Steve Jobs, this wouldn't be possible," Pauca said.

WGHP-TV (Fox8) prominently featured Ananda Mitra, the chair of the department of communications, in a story about Steve Jobs' legacy, where he commented on how society saw the Apple CEO.
Categories: Faculty, For Alumni, For Parents, National, Top Stories, Wake Forest College
Subscribe
Sign up for weekly news highlights.
Subscribe