Main Content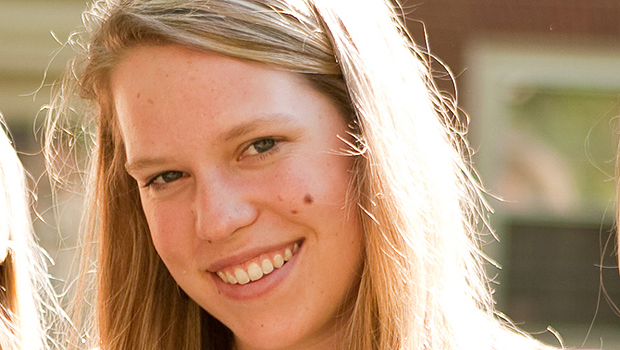 While many seniors spent spring break sunning on a beach, Ally Landuyt stayed busy in London interviewing for account planning jobs in advertising and talking about anthropology … a lot.
That's because Landuyt, a senior from Rumson, N.J., enjoys the intersection of her double-major in economics and anthropology. While most entry-level job candidates in the advertising industry typically major in business, marketing or communications, she chose to combine the study of consumer behavior with the study of people and cultures over time.
"I paired economics with anthropology because anthro focuses more on unique point of views and the ability to study things beyond the surface, to really get into traditional patterns of culture and behavior. That, in turn, can be paired with consumer behaviors and insights to see what drives markets in specific cultural contexts," said Landuyt.
With this simple yet insightful explanation, Landuyt hopes her non-traditional approach to a historically competitive industry differentiates her from other entry-level candidates.
Mercy Eyadiel, Executive Director of Employer Relations, Office of Personal and Career Development, says Landuyt's rationale signals a shift in how students – and employers – view and value a liberal arts education.
"Employers frequently tell us that Wake Forest students have the skills and talents they seek: critical thinking, creativity, teamwork, leadership, and communication," Eyadiel said. "Empowering students like Ally to better market their liberal arts experience and distinguish themselves in a rapidly transforming job market is one of our top priorities."
Landuyt is confident her education – coupled with a long-line of relevant internships – will soon translate into a career path that aligns with her academic interests and personal passions.
"I'm certainly not the only person at Wake doing a different type of study, but it's interesting to talk about it with prospective employers," she said. "I learned a lot in my first round of interviews and got plenty of tips for the next ones."
Categories: 2012 Highlights: Humanities, For Alumni, For Parents, Personal and Career Development, Student, Top Stories, Wake Forest College
Wake Forest in the News
Wake Forest regularly appears in media outlets around the world.