Main Content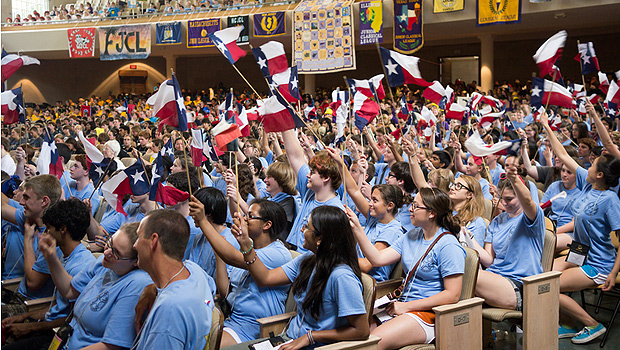 If you were on campus recently and noticed crowds of students wearing togas, relax. You did not miss a flashmob dedicated to the toga party from the movie "Animal House."
What you did miss was some 1,600 students from across the United States and Canada who commemorated the ancient cultures of Greece and Rome with a weeklong convention featuring sports, academic competitions and creative exhibitions.
This year Wake Forest was proud to host the 59th annual National Junior Classical League convention, helping to plan the event and providing faculty presentations, as well as giving the students a taste of the Demon Deacon lifestyle.
Wonder what it was like to live the experience? Social media updates and a short video take you there.
[wfu_storify username='WakeForestNews' slug='welcome-classics-scholars' title="Welcome, classics scholars!"]
Categories: For Alumni, For Parents, Humanities, Top Stories