Main Content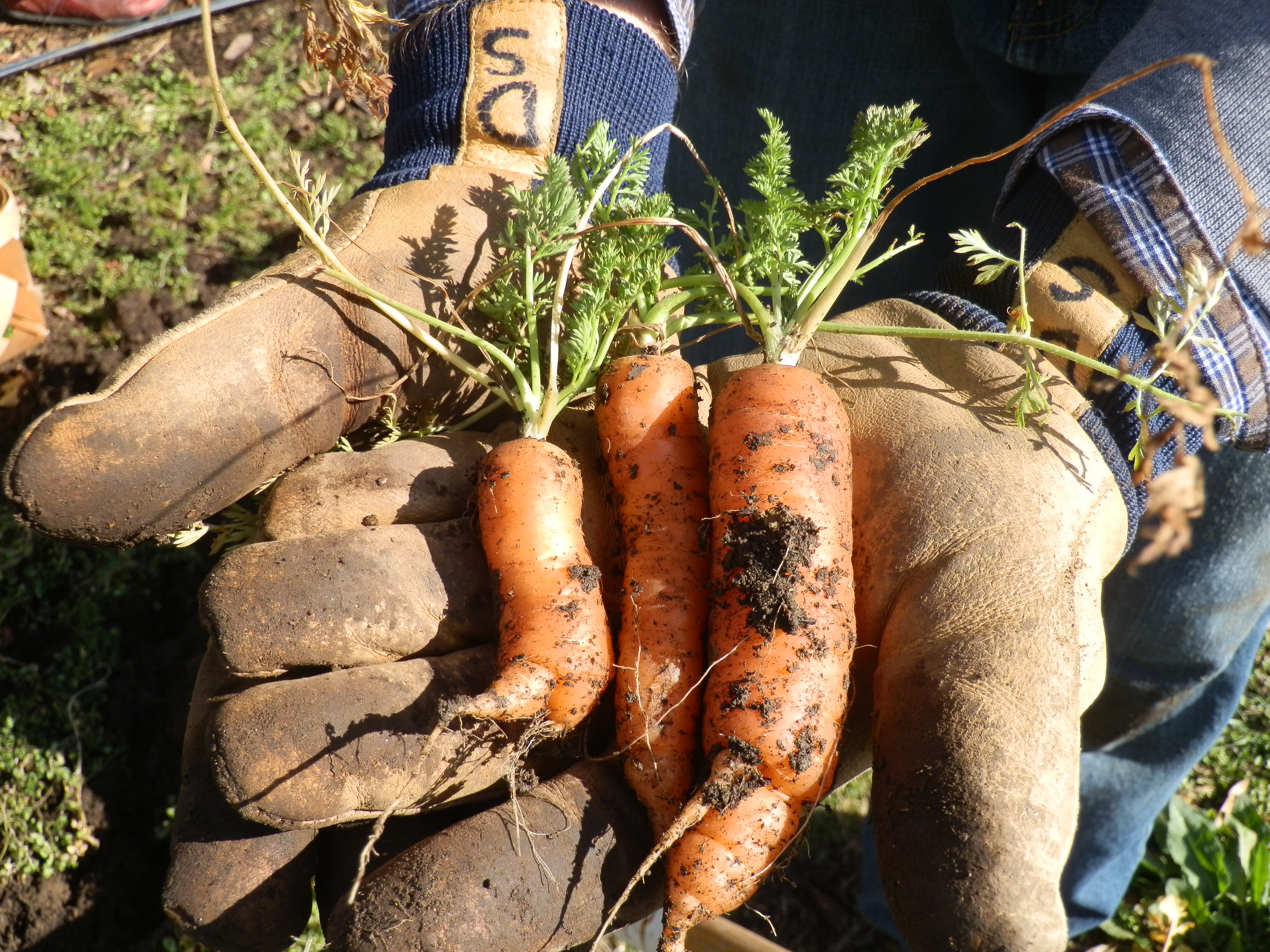 Nearly a billion people on the planet don't have enough to eat and more than half a billion are obese. In response to growing food-related challenges, the Wake Forest University School of Divinity has established the Food, Faith and Religious Leadership Initiative.
With a focus on providing current and future religious leaders with the knowledge and skills to lead their congregations and religious communities around food issues, it is the first of its kind in the country.
"Food – food access, food quality, food production – is one of the defining issues of this generation," says Gail O'Day, dean of the School of Divinity.  "The rapid growth of local food and farm-to-table movements has sparked a creative and essential conversation that links the revitalization of rural economies, food access for urban neighborhoods and the health and well-being of all our communities."
O'Day says the initiative, launched this fall, has the potential to redefine theological education, reenergize the church and transform how we understand service.
"Food is an important frame for faith issues," says Fred Bahnson, who was appointed director of the program. "Over the past seven years, I've witnessed the rise of a new faith-based movement, and I believe this renewed interest in food, justice and sustainability is driven by an even deeper hunger to see embodied what the biblical writers call Shalom, that graced state of being that results from the right relationships between God, people and the land." Bahnson co-founded Anathoth Community Garden in Cedar Grove, N.C., and is the co-author of "Making Peace with the Land: God's Call to Reconcile with Creation." He has been invited to present a TED X talk in Manhattan Feb. 16 on "Changing the Way We Eat."
While churches have often focused on food in terms of food aid, many are now thinking outside the food pantry/soup kitchen model to recreate local food economies and address food issues beyond "filling bellies," Bahnson says.
The Initiative will train religious leaders to look beyond emergency-based responses and begin to address the root causes of hunger, obesity, food injustice and damaged ecosystems.
Third-year divinity student Nathan Peifer has a strong interest in environmental and faith issues. But, he has a particular passion for gardening and is excited about the food and faith initiative. "I think faith communities have the right combination of social capital and financial capital to manage healthy and productive community gardens," says Peifer, who plans to be a Presbyterian minister. "I will certainly be involved in the local community garden movement and in equipping congregations to produce food for those who experience food insecurity as a daily reality." He is looking forward to taking Bahnson's course, "Food, Table, Communion" in the spring and has already taken "Faith, Food Justice and Local Communities," a course taught this fall by Mark Jensen, associate professor of pastoral care and pastoral theology, and Sara Quandt, professor of public health sciences at Wake Forest Baptist Medical Center.
"Food is the way we celebrate, the way we connect, the way we care for one another," Jensen says. "It is at the spiritual and ethical core of faith communities to help hungry people."
Caleb Pusey, a third-year divinity student who is also earning a joint degree in counseling, sees the value of making food and faith issues an important part of theological education. "The food most of us eat creates distance from our tables, distance from our farmers and distance from our fields. This is as much a crisis of the spirit as it is a crisis of practical insight and public resolve. This is why future faith leaders have a vital role to play." Pusey co-founded the student group, Eco-Theo, three years ago.
The Food, Faith, and Religious Leadership Initiative works with current students at the School of Divinity, but has also created a continuing education program for religious leaders and congregations. The program will focus on two geographic areas: Winston-Salem and Asheville. "The geographic, agricultural and religious richness of central/western North Carolina creates a living laboratory for engaging the crucial issues of food insecurity, food deserts and the attendant health disparities that confront the region," O'Day says.
The initiative's first event, a seminar and lecture on "The Spirituality of Eating" in Asheville this month, drew more than 130 people aged 19 to 82. "Its success pointed to the urgency of the topic and the incredible all-generational appeal of these issues," she says.
Categories: 2012 Highlights: Humanities, Community, Events, Faculty, Pro Humanitate, School of Divinity, Speakers, Sustainability, Top Stories