Wake Forest University's Office of Personal and Career Development has named Dr. Katharine Brooks as Executive Director for Personal and Career Development. She joins Wake Forest July 1.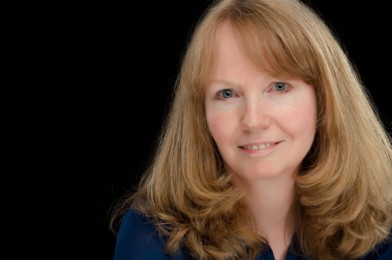 Dr. Brooks, a nationally recognized career specialist with more than 20 years experience in higher education, was most recently the liberal arts career services director at The University of Texas at Austin where she managed a career center serving more than 10,000 liberal arts undergraduate and graduate students.
"As a liberal arts grad myself, with undergraduate degrees in sociology and anthropology, I believe in the value of viewing workplace challenges from the many perspectives that a liberal arts education provides," said Brooks. "In my new role, I look forward to working in partnership with faculty, staff and students and building on Wake Forest's nationally recognized leadership in the area of college to career counseling."
Brooks is the author of "You Majored in What? Mapping Your Path from Chaos to Career" (Viking Press, 2009). She created the "Career Coaching Intensive" training program for the National Association of Colleges and Employers (NACE), and is a blogger for Psychology Today. Author of numerous articles related to career coaching, counseling and marketing liberal arts, Brooks is also a regular presenter at regional and national conferences.
In June, Brooks received the Kauffman Award, which honors tangible contributions to NACE that significantly improve the association and the field of college recruiting and career services. She was recognized for career coaching programming and writing.
Brooks holds a bachelor's degree in sociology from Gettysburg College, and a master's degree in rehabilitation counseling and a doctorate in educational psychology from West Virginia University.
 ###
About Wake Forest University: Wake Forest University combines the best traditions of a small liberal arts college with the resources of a large research university. Founded in 1834, the school is located in Winston-Salem, N.C. The University's graduate school of arts and sciences, divinity school, and nationally ranked schools of law, medicine and business enrich our intellectual environment. Learn more about Wake Forest University at www.wfu.edu.