Main Content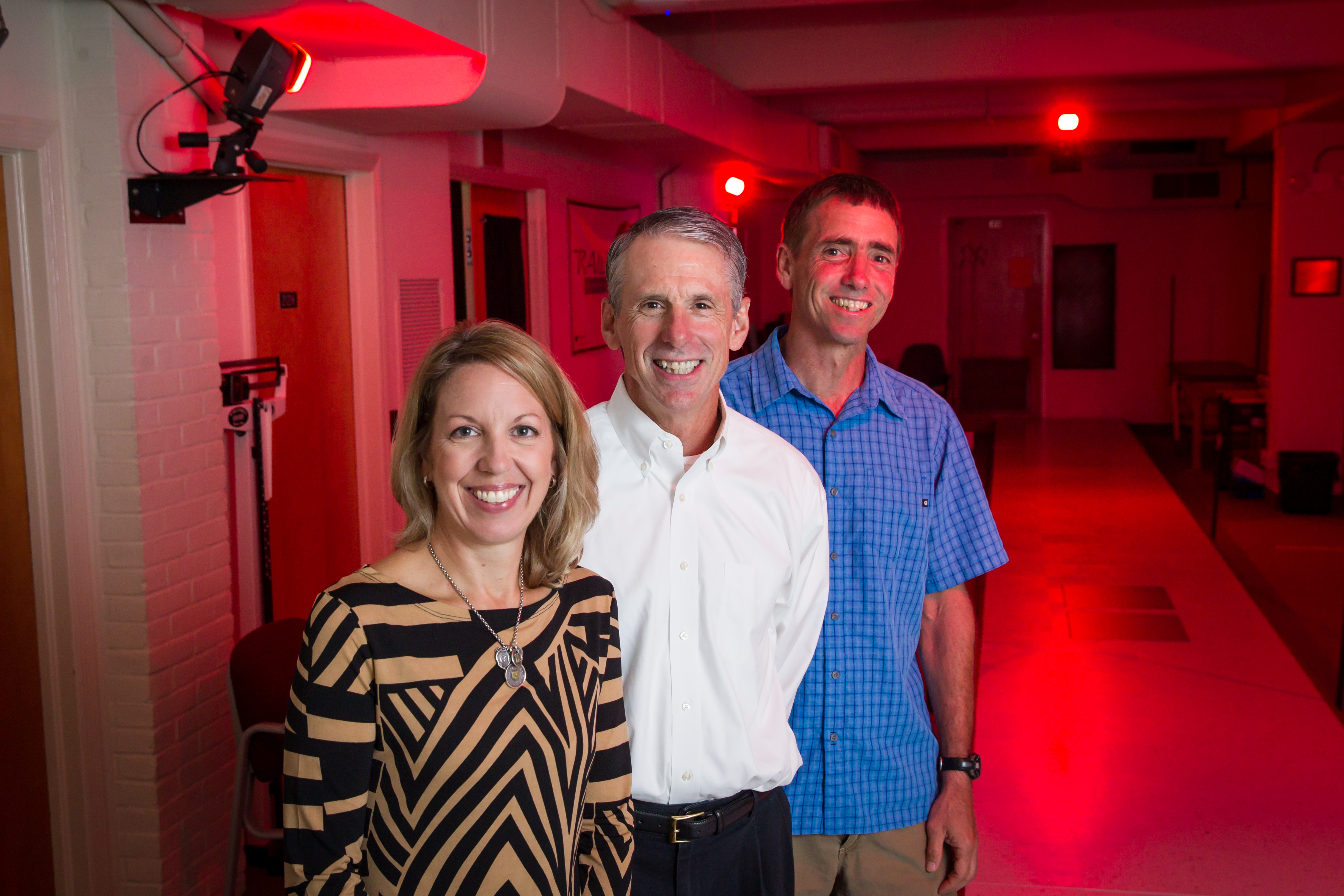 For the 250 million people worldwide suffering from debilitating and painful knee osteoarthritis, a new Wake Forest University study is good news.
It shows intensive dieting and an hour of exercise three times a week can lead to significantly less knee pain and improved function after 18 months.
The goal of the study, Intensive Diet and Exercise for Arthritis (IDEA), was to determine if a 10 percent or greater reduction in body weight by diet, with or without exercise, would lead to less pain and greater mobility for 454 individuals aged 55 and older with moderate knee OA. Current treatments for knee OA are inadequate; of patients treated pharmacologically, only about half experience a 30 percent pain reduction, usually without improved function.
The results of this new study, to appear in the Sept. 24 edition of the Journal of the American Medical Association, show when diet induced weight loss was combined with exercise (D+E) participants that completed the study experienced a 51 percent reduction in pain on average. This is in comparison to a 25-28 percent pain reduction in participants who received diet (D) or exercise (E) intervention only. In addition, nearly 40 percent of the D+E participants reported little to no pain at the 18-month follow-up compared with 22 percent of D participants and 28 percent of E participants.
Stephen Messier, a professor of health and exercise science, and colleagues also measured the loads on the knee during walking and systemic inflammation and found that both were reduced in the two groups that received the diet intervention.  While the clinical importance of these results is unclear, these biomechanical and anti-inflammatory effects appear to be associated with symptom improvement.
"We are not certain why the combined diet and exercise intervention was superior to either diet or exercise alone.  It may be that there is a psycho-physiological effect of exercise on the central and peripheral nervous systems" Messier said.  "What IDEA shows is that a weight loss of at least 10 percent is not only possible and safe for this population but when combined with exercise also leads to less pain, better mobility, and an improved health-related quality of life."
Messier and colleagues Shannon Mihalko and Gary Miller at Wake Forest's department of health and exercise science conducted the study between July 2006 and April 2011 in collaboration with national and international researchers and colleagues at Wake Forest Baptist Medical School.
The study could have important implications for the growing number of people receiving knee-replacement surgery due to knee OA.
Over the last 20 years, the United States has seen a 162 percent rise in the number of knee replacement procedures at an annual cost of $5 billion, according to a study by Cram et al., JAMA, 2012. The procedure is expensive-often costing more than $20,000 per knee.
"The average time someone has to live with symptomatic knee OA is 26 years and approximately half those people end up with knee replacement surgery," Messier said. "Our purpose is not to replace surgery or pharmacological intervention but rather to provide a non-invasive treatment that will be part of the standard-of-care for people with knee OA and provide more years of independent living and a better quality of life."
Messier and colleagues are currently working on a new study to test the benefits of high intensity strength training, low intensity strength training and healthy living on older adults with knee OA. Previous studies suggest strength training could be an effective alternative to reducing excess body fat, a major risk factor for knee OA, for older adults unable or unwilling to diet.
The Strength Training for ArthritisTrial or START will confirm whether or not this is the case in a supervised, clinical setting, Messier said.  He says the START team is currently seeking volunteers to participate in the 18-month trial.
Categories: Faculty, For Alumni, For Parents, Research, Top Stories