Main Content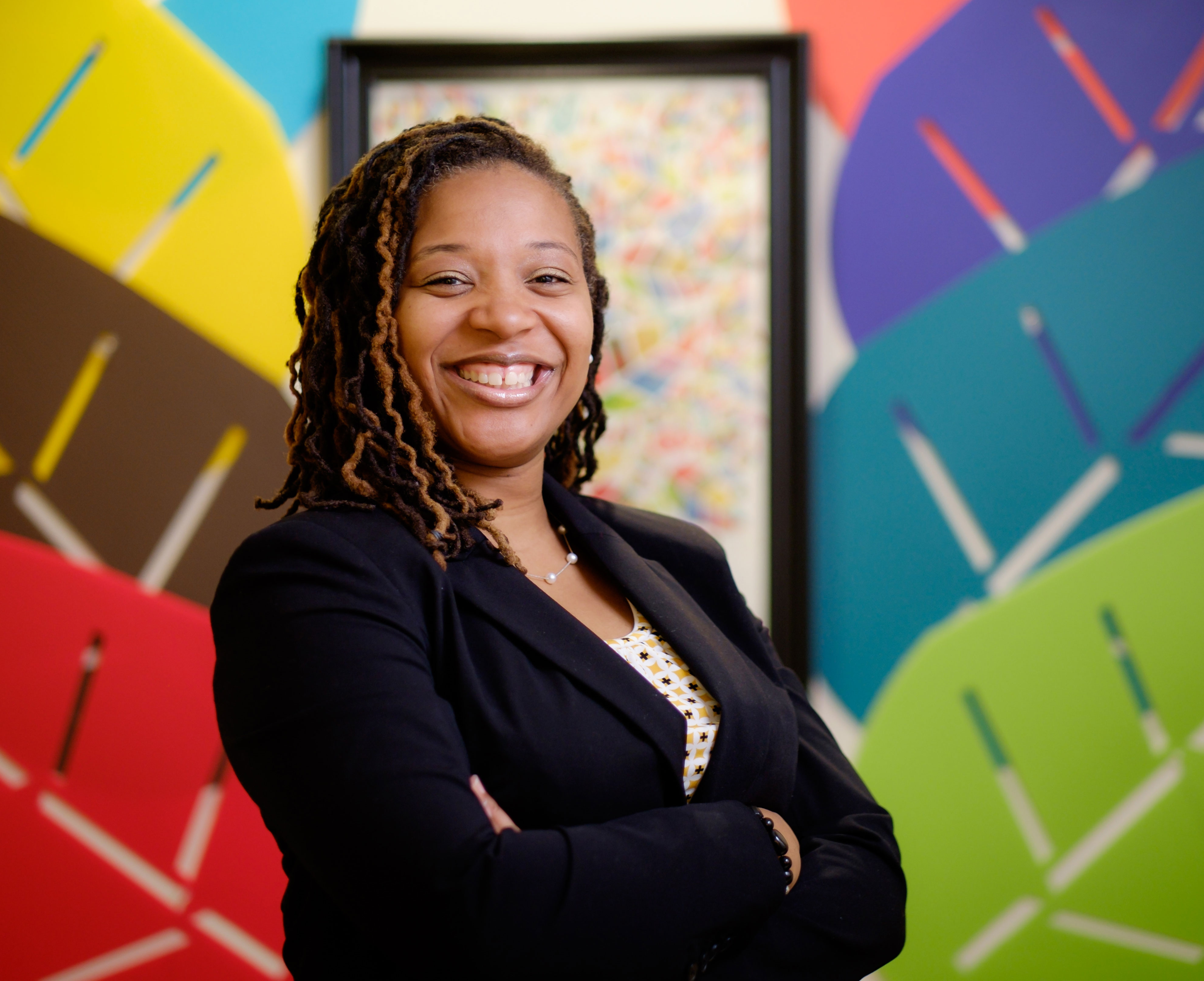 In 2014, the University launched "Thrive," a program to help students, faculty and staff develop the skills, knowledge and perspective to maintain a healthy, balanced life. Wake Forest also hired Malika Roman Isler as the first director of wellbeing. In her new role, she's been connecting with people to learn more about how best to support the campus community.
"Maintaining wellness and balance is central to my own professional and personal lifestyle, and it is clear this community is invested in wellbeing," says Roman Isler. "Thrive is a grass-roots initiative, and there are already wonderful ideas bubbling up from our students."
For example, senior business major Jake Teitelbaum wants to make fresh food more easily accessable to faculty, staff and students. He launched the Fresh Food Network where Wake Foresters can place orders for local, organic food and have it delivered to campus for pickup.
"Students are already developing partnerships with our office, and in 2015, we plan to launch a wellbeing ambassadors program to extend the network of people thinking and talking about how to improve wellbeing."
Though physical fitness is an important aspect of wellbeing, it is only one of the eight dimensions of health to explore with Thrive — others are intellectual, environmental, emotional, spiritual, occupational, social and financial.
"Wake Forest wants to help people think beyond physicality to how all these dimensions can work together to help us live meaningful and purposeful lives," Roman Isler says.
To learn more, check out the stories below to see how Wake Forest has made wellbeing a priority in 2014 and what's ahead for 2015.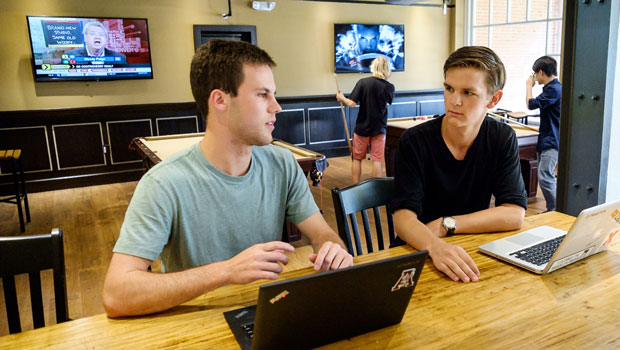 John Marbach found that accepting a $100,000 entrepreneurship grant to skip college and start a business took an unexpected toll on his wellbeing. He returned to Wake Forest with a deep appreciation for the University's efforts to double down on transforming wellbeing for the entire campus community.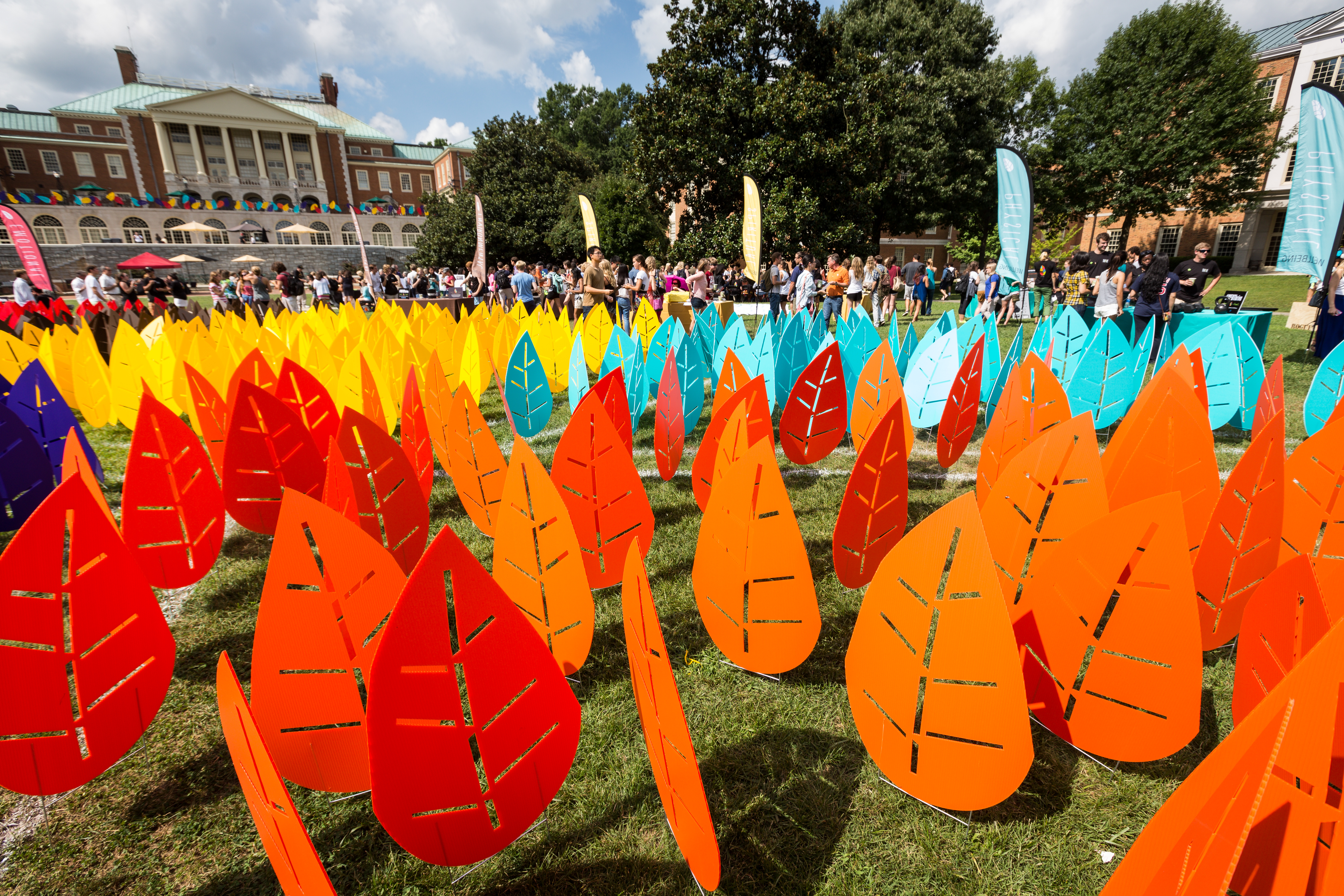 The fall launch of "Thrive," the University's comprehensive approach to wellbeing, featured fun activities to get people thinking and talking about leading a health and balanced life.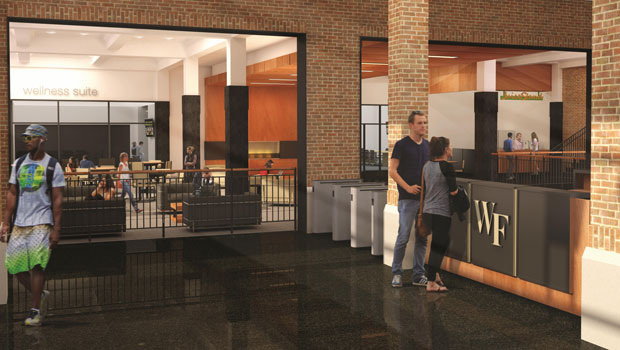 On Sept. 5, Wake Forest broke ground on The Sutton Center, a two-story addition to Reynolds Gym that marks the first of three planned phases to transform the historic building into a dynamic hub for campus-wide wellbeing.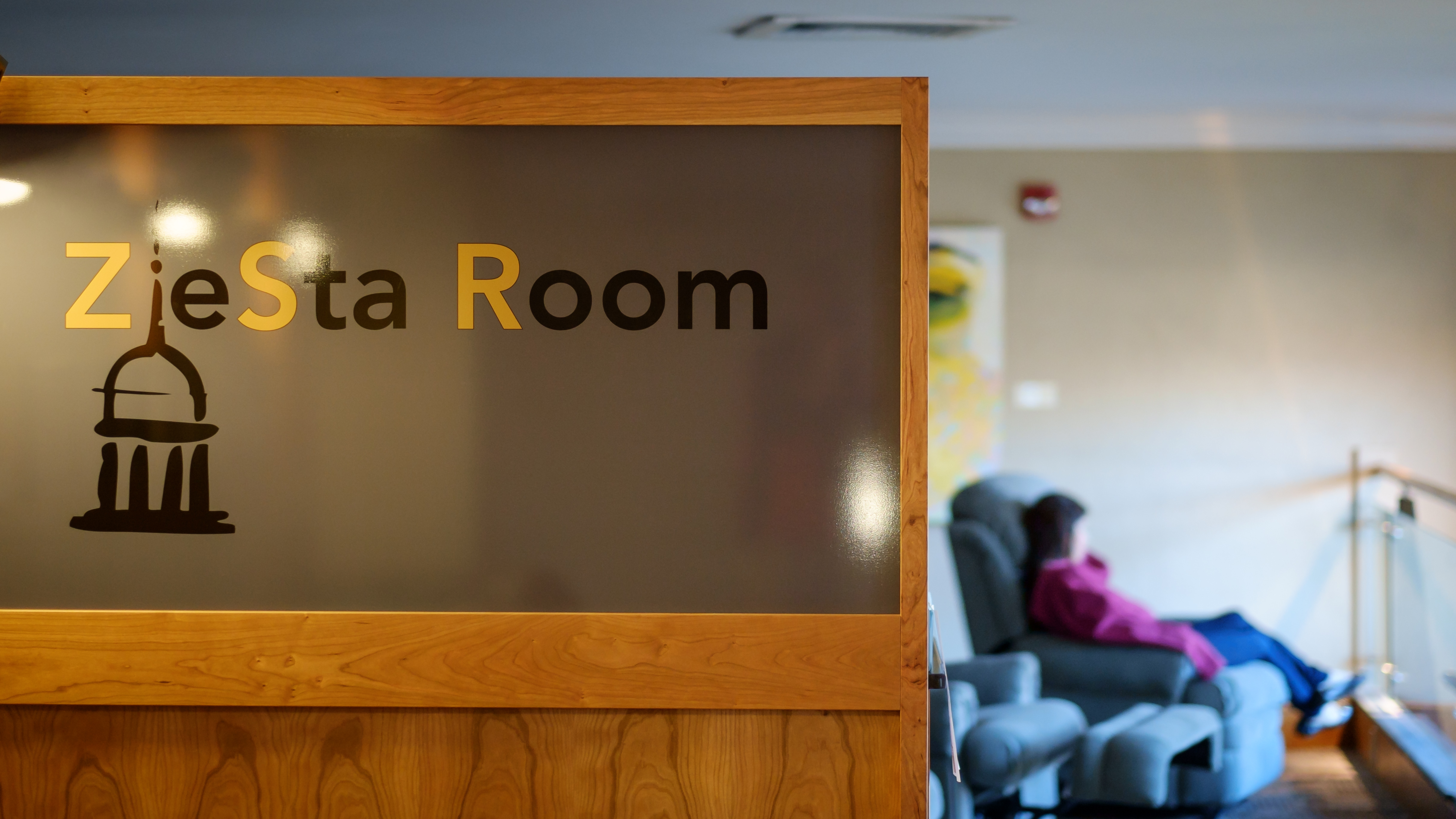 The ZieSta Room encourages the wellbeing of students by having a specified place within the library that allows students to easily take a break from work.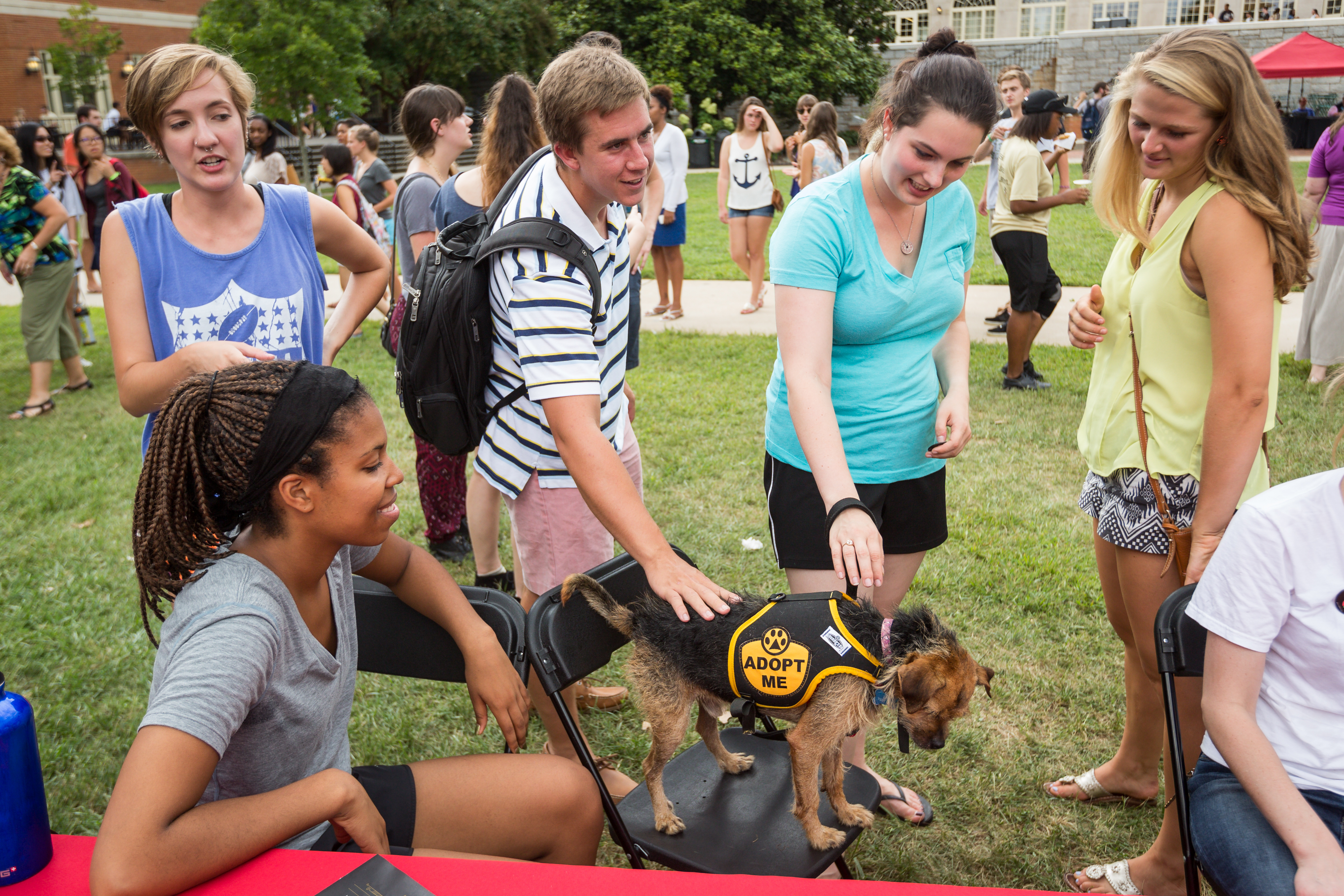 U.S. News & World Report's Best Colleges 2015 guidebook highlighted Wake Forest's leadership in the national trend of promoting students' social and emotional wellbeing.
Categories: 2014 Highlights: Wellbeing, Thrive / Wellbeing, Top Stories