Main Content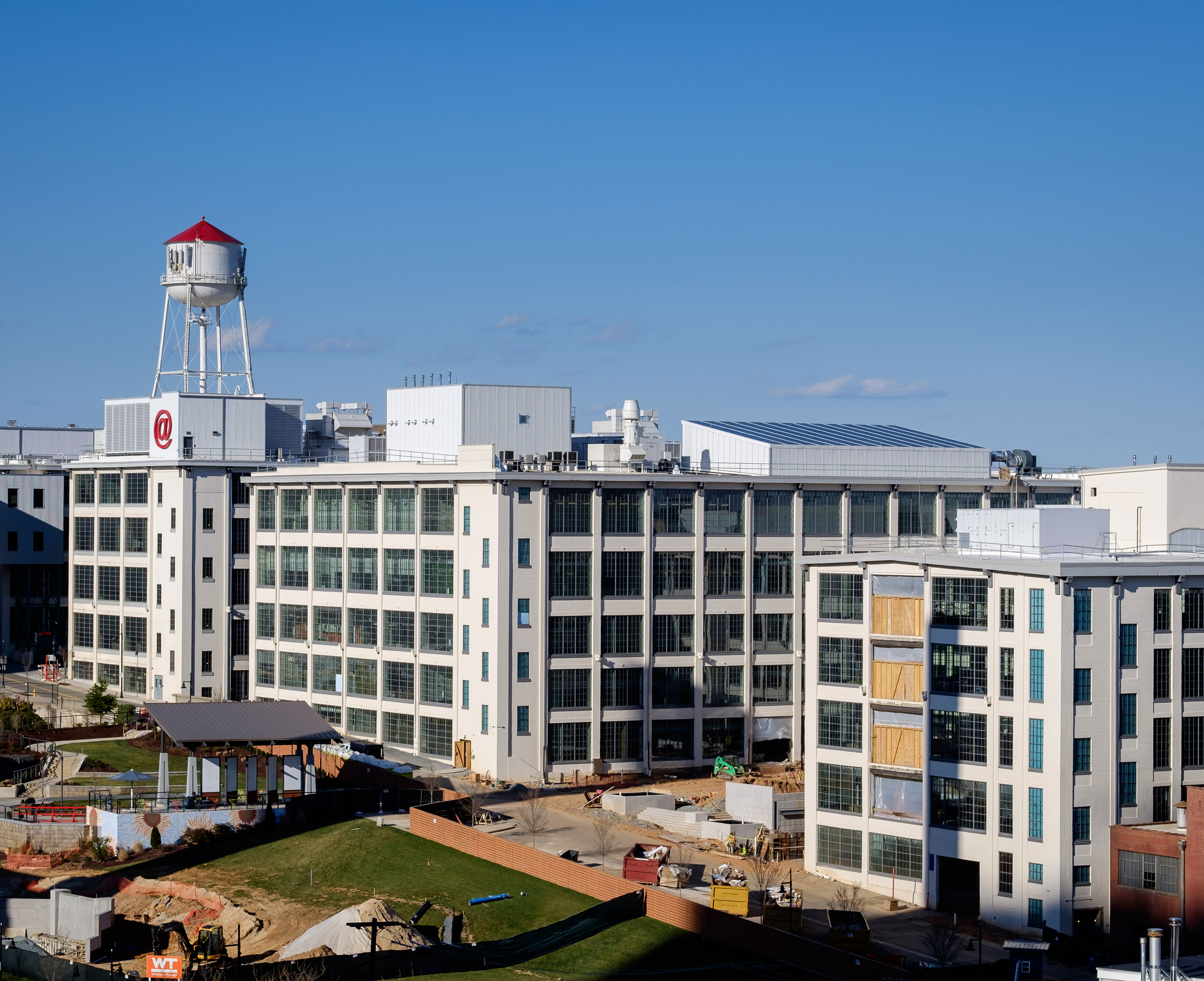 Wake Forest Innovation Quarter in downtown Winston-Salem is nationally recognized as a burgeoning hub of innovation in biomedical science and information technology.
Wake Forest University has confirmed plans to offer undergraduate academic programs in Wake Forest Innovation Quarter, a division of Wake Forest Baptist Medical Center. The University has leased space in a former R.J. Reynolds Tobacco Company building from Wexford Science and Technology. Wexford is currently renovating space in the 60 series building, adjacent to the planned home of the Wake Forest School of Medicine, to accommodate classrooms and laboratories for innovative undergraduate science programs.
"Our interest in Wake Forest Innovation Quarter allows us to explore fully the intersection of arts and science, scholarship and entrepreneurship, and tradition and innovation," said Wake Forest President Nathan O. Hatch. "An undergraduate presence in Wake Forest Innovation Quarter would add to the growing synergy among the city's academic institutions, while supporting intellectual collaboration, research opportunities and community engagement."
Wake Forest undergraduate students could begin taking classes and conducting research in Innovation Quarter as early as January 2017. Space is being planned to accommodate up to 350 students by 2021.
"The vision for the Innovation Quarter includes creating a robust knowledge community," said Wake Forest Innovation Quarter President Eric Tomlinson. "The addition of progressive undergraduate programs from Wake Forest University alongside the various scientific and clinical graduate programs already here very much contributes to that vision, and we are excited to partner with the University in this endeavor."
Details about new academic offerings and the logistics required to extend the Reynolda Campus presence to downtown Winston-Salem are still in the planning phase and working through the University's faculty governance process. Wake Forest University and the Innovation Quarter intend to share more news about an undergraduate presence in 2016.
Categories: Community, Top Stories, University Announcement