Main Content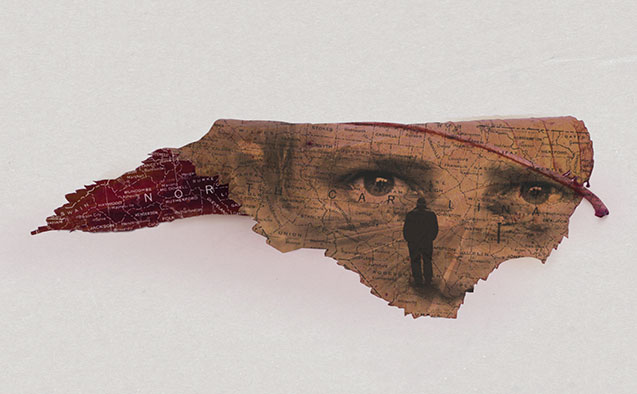 The documentary film, "The State of Eugenics," will be screened at Wake Forest University on Thursday, Jan. 12 at 5 p.m. in Porter Byrum Welcome Center.
The event is free and open to the public.
For much of the 20th century, eugenics was a widely-accepted practice in the U.S., endorsed by the Supreme Court in the 1927 Buck v. Bell decision. Thirty states (including New York) sterilized citizens with the aim of reducing poverty and getting rid of "the unfit." North Carolina ran one of the most aggressive eugenics programs, sterilizing more than 7,600 men, women and children between 1933 and 1974.
"The State of Eugenics" follows the journey of survivors, legislators and journalists working together to obtain compensation for the survivors of these injustices.
A panel discussion will follow the screening. Participants include the documentary's director and producer Dawn Sinclair Shapiro, former Rep. Larry Womble, journalists Tommy Tomlinson and John Railey, and Dr. Laura Gerald, former chair of the state task force on compensation. The discussion will be moderated by Melissa Harris-Perry, Maya Angelou Presidential Chair at Wake Forest University.
This event is co-sponsored by the Journalism Program, the Anna Julia Cooper Center, the graduate Documentary Film Program, the Department of Women's Gender and Sexuality Studies, Wake Forest School of Law, the Women's Center, the Humanities Institute, the Department of History, the Department of Politics and International Affairs, the American Ethnic Studies Program, and the Center for Bioethics, Health and Society.
About the Filmmaker
Shapiro began her journalism career at CBS Sunday Morning. She has been a producer and writer at Tribune Broadcasting, CNBC, MSNBC and Dateline NBC. "The State of Eugenics," her third feature-length documentary, will air nationally on PBS affiliated stations on January 29 as part of the series "Reel South."
Shapiro is available for interviews.
Categories: Events
Subscribe
Sign up for weekly news highlights.
Subscribe