Main Content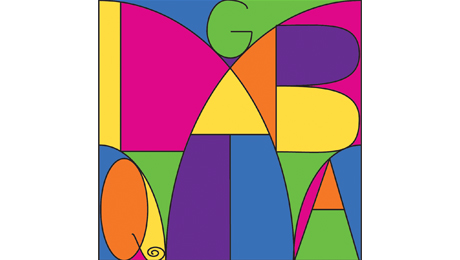 The LGBTQ Center at Wake Forest University will host "Rising Voices: A Wake Forest LGBTQIA Alumni Conference" Oct. 23-24.
The conference aims to bring together students, faculty, staff, alumni and community members to discuss current work in LGBTQ scholarship, arts and public policy, provide mentorship to students and create an oral history documentary project.
"This event will showcase the rich expertise of our alumni around LGBTQ issues, recognize their contributions to our University's history and provide mentoring opportunities between alumni and our current students," says LGBTQ Center director Angela Mazaris. "I'm excited to host an event that invites alumni back to campus not in spite of their sexual orientation and/or gender identity, but because of it."
The schedule features Friday "teach-in" sessions, which will be an opportunity for registrants looking to further their knowledge and competencies around LGBTQ issues. Saturday panels will provide unique insights into the paths of LGBTQ individuals, highlight the role of LGBTQ history in Wake Forest's campus story and provide opportunities for socializing and networking.
"The conference is an amazing opportunity for students and alumni to connect, and for LGTBQ students to realize they too can be successful, overcome social stigmas in our society and overcome discrimination that may make accomplishing their goals a difficult task," says Wake Forest junior Richard Cabán Cubero. "Wake Forest will benefit from this event through the establishment of a conference showcasing the diversity of its alumni and celebrating the successes that LGBTQ identified alumni have accomplished."
The Wake Forest community will hear from several alumni throughout the conference, which will conclude with a keynote address from Wake Forest graduate Stephen Russell, the Priscilla Pond Flawn Regents Professor in Child Development at the University of Texas at Austin. Russell says there has been a remarkable change in the last few decades with respect to LGTBQ rights, but believes there is more work to do to create communities and university campuses that are inclusive, safe and welcoming for everyone.
"The conference, I hope, will contribute to another opening, shift or set of possibilities for everyone at Wake Forest to think about and engage in LGBTQ issues and lives in news ways," Russell says. "That rich diversity and how it intersects with other aspects of diversities on campus – race, culture, religious, social class – that's Pro Humanitate."
To register or learn more about the conference, please visit http://lgbtq.wfu.edu/risingvoices/.
About the LGBTQ Center at Wake Forest University
Since 2011, LGBTQ Center director Angela Mazaris and her team have developed, among other initiatives, the Safe Zone program – an interactive presentation to educate Wake Forest faculty, staff and students about the LGBTQ community – an LGBTQ film series and Lavender Graduations to honor LGBTQ and ally students. The Center has also hosted Dove Award-winning singer Jennifer Knapp, E. Patrick Johnson, author of Sweet Tea: Black Gay Men of the South, and transgender actress Laverne Cox of "Orange is the New Black."
About Wake Forest University
Wake Forest University combines the best traditions of a small liberal arts college with the resources of a large research university. Founded in 1834, the school is located in Winston-Salem, N.C. The University's graduate school of arts and sciences, divinity school, and nationally ranked schools of law, medicine and business enrich our intellectual environment. Learn more about Wake Forest University at www.wfu.edu.
Categories: Events, Media Advisory
Subscribe
Sign up for weekly news highlights.
Subscribe