Main Content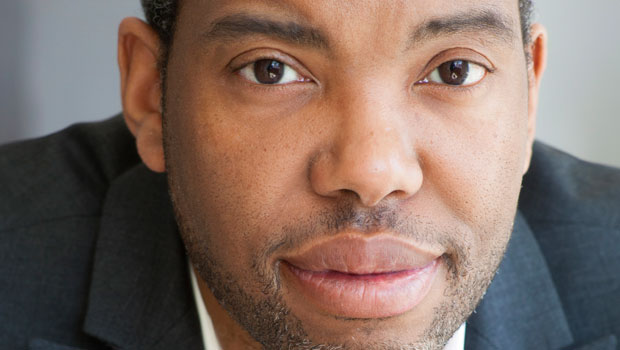 Ta-Nehisi Coates, a national correspondent for The Atlantic and author of The New York Times bestseller, "Between the World and Me," will speak Nov. 17 at Wake Forest.
Part of the University's Voices of Our Time speaker series, the talk will begin at 7 p.m. in Wait Chapel. The event is free and open to the public, but tickets are required. Tickets can be reserved online at go.wfu.edu/VOT or by calling 336-758-5237.
"Coates's visit is a wonderful opportunity for our community to hear an important voice in the national conversation about race," said Wake Forest President Nathan O. Hatch.
Known for writing about culture, politics, and social issues, Coates is a finalist for the National Book Award. The winners will be announced Nov. 18 in New York. He was recently named a 2015 MacArthur "Genius" grant winner and described by the MacArthur Foundation as "a journalist interpreting complex and challenging issues around race and racism through the lens of personal experience and nuanced historical analysis."
"Between the World and Me," his most recent book, is written as a letter to his son Samori. It moves from Baltimore to Howard University to New York City to Paris, France, addressing what it means to be black in America. Toni Morrison called the book "required reading."
Coates's first book, "The Beautiful Struggle: A Father, Two Sons, and an Unlikely Road to Manhood," is a memoir of his childhood and the impact made by his father, a Vietnam War veteran and former Black Panther.
A former Village Voice writer, Coates is the Journalist in Residence at the School of Journalism at CUNY. He was previously the Martin Luther King Visiting Associate Professor at MIT, and has been awarded the Hillman Prize for Opinion and Analysis Journalism.
Voices of Our Time is a guest speaker series that exposes students, the Wake Forest community and the general public to some of the world's leading thinkers — including scholars, scientists, writers, business and public policy leaders, activists and religious leaders — for discussions about timely national and international issues.
Categories: Events, Top Stories