Main Content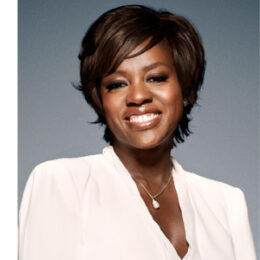 Award-winning actress Viola Davis will deliver the keynote address, titled "The Journey of a Hero," for Wake Forest University's Reynolda Film Festival on Saturday, April 2 at 5 p.m. in Wait Chapel.
The event is free and open to the public. Tickets are required and are available online here.
From her Tony Award-winning performances in "King Hedley II" and "Fences" to her Academy Award-nominated performances in "The Help" and "Doubt," Davis has become one of the most accomplished and celebrated actresses today. She most recently became the first African-American woman to win the Emmy for Best Actress in a Drama Series for her role as Annalise DeWitt in the ABC drama "How to Get Away with Murder."
Davis is dedicated to ensuring that "women of color are part of the narrative" and represented across all artistic platforms. During her address, she will discuss her career and how overcoming adversities in the entertainment industry strengthened her abilities as an artist and helped her become a stronger woman.
"We are thrilled to have Viola Davis as the keynote speaker for this year's festival," says Sam Tarde, Wake Forest senior and Reynolda Film Festival co-president. "Her versatility in film and television reminds us of why we love movies and how the industry can constantly be improved."
Founded in 2008, the Reynolda Film Festival is organized and led by Wake Forest students. It features a blend of entertainment and education designed to inspire students to cultivate a passion for film, either professionally or personally.
###
About Wake Forest University
Wake Forest University combines the best traditions of a small liberal arts college with the resources of a large research university. Founded in 1834, the school is located in Winston-Salem, N.C. The University's graduate school of arts and sciences, divinity school, and nationally ranked schools of law, medicine and business enrich our intellectual environment. Learn more about Wake Forest University at www.wfu.edu.
Categories: Media Advisory
Subscribe
Sign up for weekly news highlights.
Subscribe