Main Content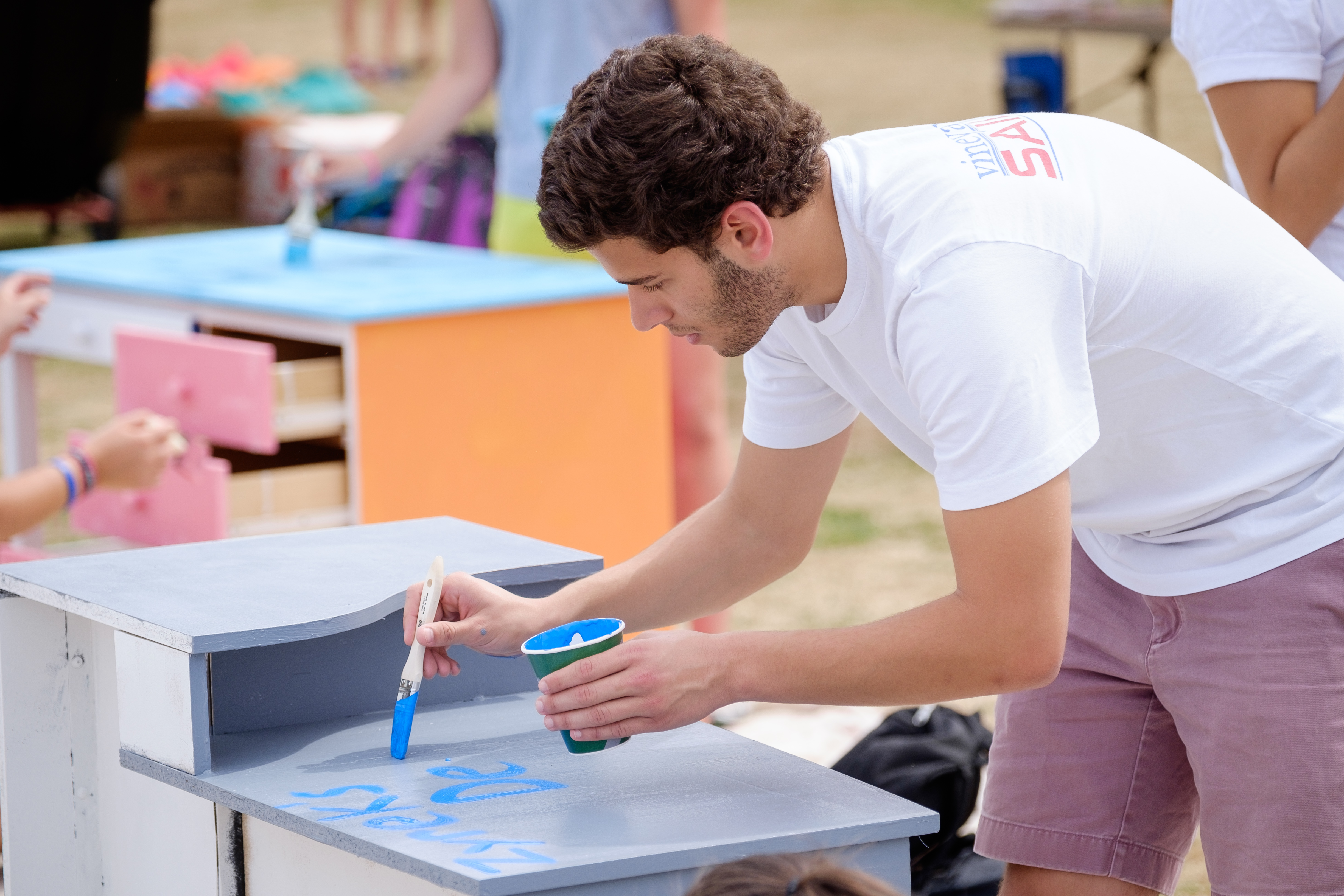 On April 19, hundreds of Wake Forest University students teamed up with students from Old Town Elementary School to decorate 50 desks to be delivered to each student's home.
Representatives from various campus groups and organizations joined forces to design and paint desks, play soccer, eat pizza and spend time together on Poteat Field Tuesday afternoon.
An annual tradition, D.E.S.K. (Discovering Education though Student Knowledge), started more than a decade ago when Wake Forest students saw the need for study spaces in the homes of children they tutored in Winston-Salem.
"It's a great way to spend a Tuesday afternoon," sophomore Carl McPhail ('19) said. "It's great that the kids are here and we can get to know them before they take home their brand new desks."
This year's theme was based on Disney Pixar's "Inside Out," but the movies "Frozen" and "Tangled" were still popular choices for many desk designers. "I really like soccer and flowers," Evelyn, 11, said. "Now I get to see my favorite things while I do my homework."
Wake Forest students also provided Old Town students with books, T-shirts and school supplies. More than a dozen local sponsors helped provide desks and other supplies for the event.
"This is great and we really appreciate it," said one Old Town parent. "It gives the kids a chance to be creative and encourages education. The kids also get a chance to see what education in the future can look like."
Categories: Campus Life, Events, Student, Top Stories
Subscribe
Sign up for weekly news highlights.
Subscribe