Main Content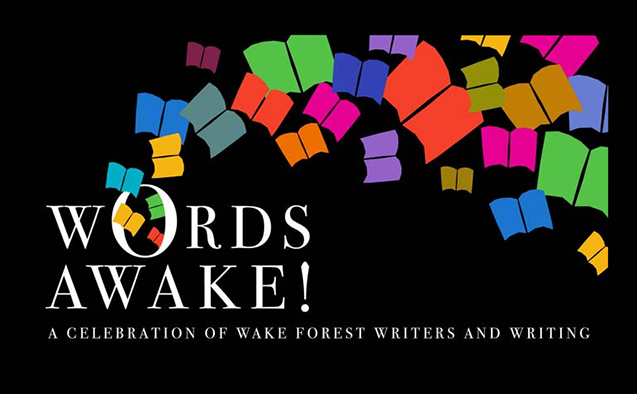 To celebrate Wake Forest writers and writing, the University will host the fourth "Words Awake" April 16 and 17. The all-virtual event, including sessions on storytelling and screenwriting, is free and open to the public.
Panels, workshops, and presentations will feature more than a dozen Wake Forest writers.
Sci-fi, fantasy writer Dhonielle Clayton will kick off the event at 7 p.m. April 16 with her talk "Why We Need Diverse Books." Clayton is the author of four novels: "Tiny Pretty Things," about an aspiring ballet dancer in New York; its sequel, "Shiny Broken Pieces; The Belles," in which women of color collaborate and contend for power in a parallel world run by and for beauty; and its sequel, "The Everlasting Rose." After graduating from Wake Forest in 2005, Clayton served as a teacher and school librarian. She is also the chief operating officer of the non-profit We Need Diverse Books.
Shane Harris, Washington Post intelligence and national security reporter and NPR commentator, will deliver the keynote address on the need for investigative journalism at 1:30 p.m. April 17. At 4 p.m., leadership expert Brett Filson, novelist Matt Gallagher and Wake Forest Leadership and Character assistant programming director Raven Scott, will explore writing about leadership.
Other presenters include Carol Barbee, screenwriter and producer ("Judging Amy," "Touch," "Jericho"), screenwriter Paul Bullock ("Desperate Housewives," "Medium") and poet Lamaya Covington.
For a full schedule and information on attending the event, visit the Words Awake! website.
On Saturday afternoon, April 17, four writers will be inducted into the Wake Forest Writers Hall of Fame and will discuss their writing careers:
Stephen Amidon, screenwriter, film critic and author of several novels including "Human Capital," "The Leisure Seeker" and "The New City."
Steve Duin, columnist for the Oregonian and author of seven books, including "Comics: Between the Panels."
Clint McGown, poet and author of the novel "Haints." He teaches creative writing at Virginia Commonwealth University.
Mike Riley, editor-in-chief of the Chronicle of Higher Education and former editor of the Congressional Quarterly and The Roanoke Times. He was also a correspondent and bureau chief for Time magazine.
Categories: Events, Top Stories
Subscribe
Sign up for weekly news highlights.
Subscribe