In April 2016, in that sunny alcove of the Sutton Center, June received news that three decades after his death, Neal will receive his diploma from Wake Forest University.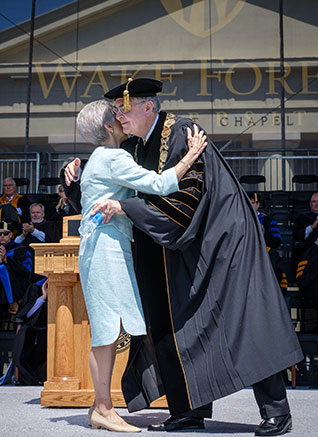 For years, June has walked through life carrying Neal's unfinished business in the recesses of her mind. On Commencement morning, she walked to receive her son's Wake Forest diploma – the diploma he wanted so badly.
"I am still shaking my head in disbelief," she commented, with a smile on her face. "Grateful does not begin to express my feelings. It is so much more than that. It's beyond gratitude – whatever that may be. Everyone in my family is so pleased. All are excited and thrilled this is going to happen. Like me, it brought tears to many eyes and great joy. This is better than winning the lottery!"
As she finished Neal's walk on Monday morning, June did so with a strange mix of joy and sadness but she also remembered her son with every step.