Main Content
Highlights
Wake Forest is launching a new year-long study abroad program in Copenhagen, Denmark, for first-year students that offers a rigorous, high-touch academic experience combined with cultural immersion in a living and learning community
Research shows the earlier in their college careers that students have a global experience, the more time they have to integrate what they have learned both in and out of the classroom
Unlike some first-year study abroad programs, students are admitted to Wake Forest through the regular undergraduate admissions process and apply for the program using a supplemental application
In fall 2017, Wake Forest will send 18 to 20 first-year students to Copenhagen, Denmark, for a new, year-long study abroad program called Global AWAKEnings. The educational experience is a linchpin in the University's push to help all students see the world through a global lens and better prepare them to lead in the 21st century.
"Research shows that students who spend time abroad return to campus with a more sophisticated understanding of their place in the world and an enthusiasm for different perspectives that contributes to the learning environment for everyone. The earlier in their college careers that students have a global experience, the more time they have to integrate what they have learned both in and out of the classroom," said Kline Harrison, associate provost for global affairs at Wake Forest.
"There are schools that allow first-year students to study abroad, but relatively few that offer a full-year study abroad program designed exclusively for first-year students." Kline Harrison, associate provost for global affairs at Wake Forest
The Institute of International Education has ranked Wake Forest University in the top 10 among doctoral U.S. colleges and universities in the percentage of students studying abroad for the better part of two decades. And while more than 60 percent of students study abroad, the University is committed to the entire Wake Forest community having opportunities to develop a global mindset, whether they study abroad or remain on campus.
A recent IES Abroad survey shows
98 percent of study abroad alumni reported the experience helped them to better understand their own cultural values and biases;
94 percent said the experience influenced their interaction with others from different cultures; and
90 percent said studying abroad influenced them to seek out a greater diversity of friends.
Studies also show that students who study abroad early in their college careers are likely to seek out opportunities for additional global experiences.
Academics and support abroad
Global AWAKEnings, in partnership with DIS Study Abroad in Scandinavia, is designed to parallel the first-year experience on the Reynolda Campus with the added benefit of cultural immersion in a living and learning community. Throughout the program, Wake Forest students will receive the same high-touch academic and student services support as they would in Winston-Salem.
First-year students selected for Global AWAKEnings will live together in a designated area of a larger residence hall housing Wake Forest upperclassmen and students from other institutions studying in Copenhagen — creating an environment where first-year students will meet others interested in global experiences. A Wake Forest residential advisor and a Danish social and residential advisor will be living in the residence hall. Students will take part in an extensive orientation on the Reynolda Campus before leaving as well as participate in an arrival workshop once in Copenhagen.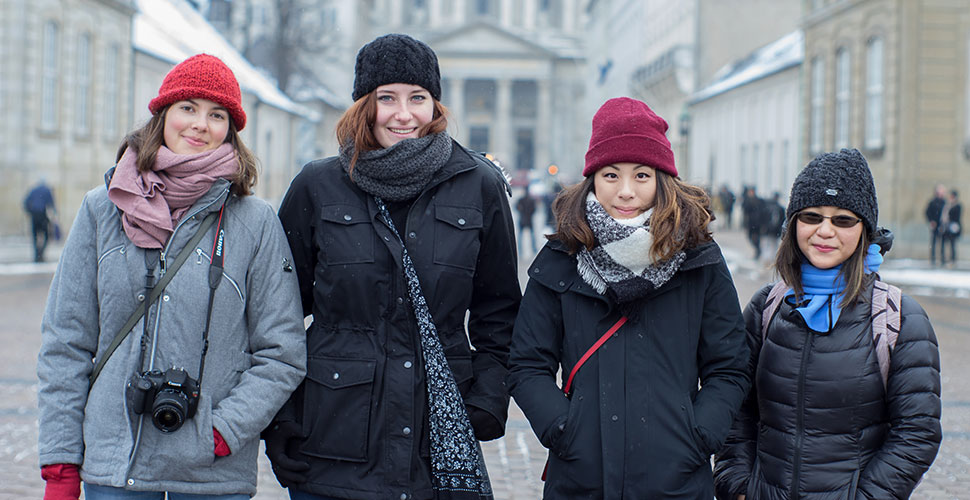 A variety of academic classes that fulfill the University's divisional and core requirements will be available. A site specific first-year seminar, one of Wake Forest signature academic experiences, a writing seminar, and a foreign language course are a required part of the curriculum.
Each semester, a Wake Forest faculty member will live on-site in Copenhagen and teach two classes. Additional classes will be taught by faculty from Copenhagen. Sociology professor Saylor Breckenridge has been named the resident professor for fall 2017. Communication professor Mary Dalton will be with the group in spring 2018.
"My courses focus on culture and social structure, and our study-abroad learning community will provide for in-depth exploration of cross cultural differences," said Breckenridge. "For example, the importance of hygge (the warmth, happiness and goodwill of social life in Denmark) will become a foundation of students' lives that will allow for comparisons between the U.S. and other nations. Living and learning in Copenhagen we will experience first-hand the complex nature of developing diverse and inclusive social networks — a particularly salient condition given that first-year students will just be getting to know one another."
Outside of the classroom, specifically designed study tours offer opportunities for students to take what they are learning in the classroom and apply it in different cultural contexts.
The selection process
Unlike some first-year study abroad programs, students are admitted to Wake Forest through the regular undergraduate admissions process and apply for the program using a supplemental application. The admissions standards are the same, whether students hope to spend their first year in Winston-Salem, N.C., or in Copenhagen.
A diverse group of students will be selected to participate in this highly competitive program.
"Global AWAKEnings represents the best in Wake Forest's commitment to building a dynamic, integrated, and diverse global campus community where students are actively engaged with the world around them," said David Taylor, director of global abroad programs in Wake Forest's Center for Global Programs and Studies.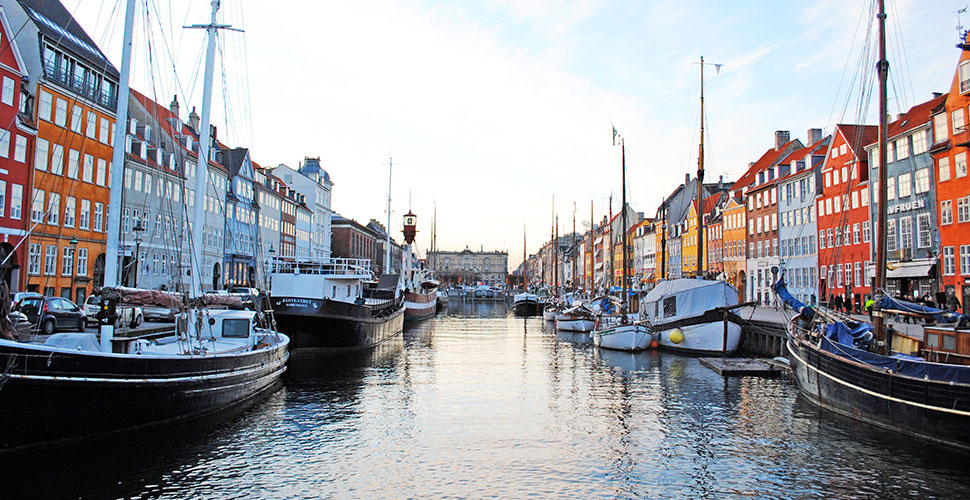 Global AWAKEnings is one of four Wake Forest initiatives designed to build and support global mindsets for students, faculty and staff. Other initiatives include:
Arrive@Wake — Easing the transition for international students across cultures, Arrive@Wake is an extended cultural transition program for incoming international students that is inclusive of second language development, writing-intensive coursework, an orientation to the campus community and community-building.
Global Villages — For students who want to explore global experiences through academic and social activities, Global Villages is a residential theme housing option for domestic and international students who take on the role of global ambassadors to the larger Wake Forest community.
Global Laureates Academy — Provides opportunities for students to track their progress towards developing a global mindset. Participants in this honors program will be more likely to engage as globally-minded citizens on the Wake Forest campus and in the world beyond.