Main Content
Bob McCreary ('61), whose generous philanthropy already distinguishes him as one of Wake Forest University's greatest benefactors, has committed an additional $15 million to further his unrivaled support of the athletics program.
Fifty-five years after he played Demon Deacon football on scholarship, McCreary's passion for Wake Forest is more evident than ever, with nearly $35 million in lifetime giving to the Athletic Department.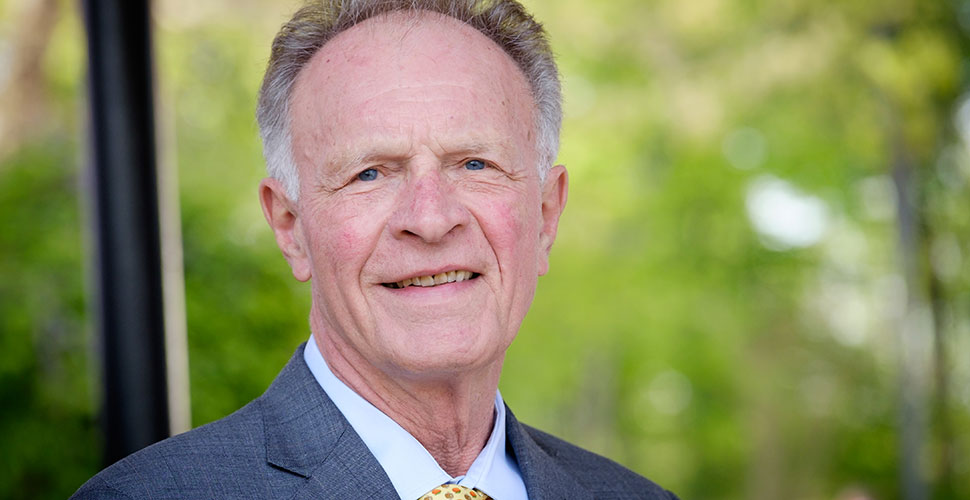 His significant contributions have included lead gifts for the three most recent major athletics projects, including McCreary Field House (completed in 2016), Bob McCreary Video Board Honoring the Class of 1961 (completed in 2011) and Deacon Tower (completed in 2008). He has also supported student-athlete scholarships and plans for the forthcoming Sports Performance Center.
At the Homecoming football game on Oct. 29, Wake Forest will pay tribute to McCreary by naming Deacon Tower in his honor: McCreary Tower.
McCreary's latest gift contributes to the goals of Wake Will: The Campaign for Wake Forest to create opportunity, educate the whole person, and inspire excellence.
"There is no better friend or champion to Wake Forest Athletics than Bob McCreary." Ron Wellman, Director of Athletics
"We are extraordinarily grateful not only for Bob's financial support, but also for the way he has served as a role model, a mentor and an inspiration to generations of Wake Foresters," said Wellman.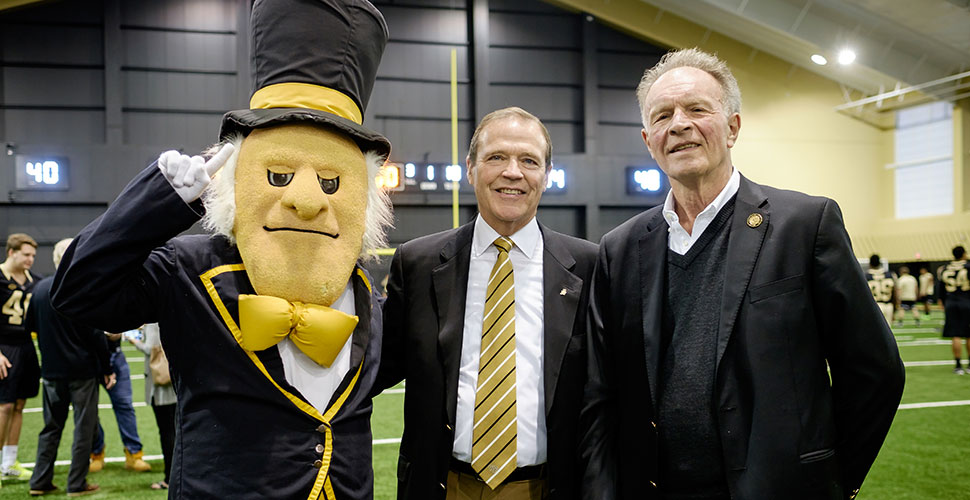 "It is a privilege to give back to the University which has given me so much over the years. I view my commitments to Wake Forest as investments in our incredibly dedicated student-athletes and coaches. These investments are beginning to pay very gratifying dividends with the best yet to come." Bob McCreary
Earlier this year, McCreary received a Distinguished Alumni Award. He was inducted into the Wake Forest Sports Hall of Fame in 2013. In 2008, he received the Gene Hooks Achievement Award, which honors former athletes for their integrity, charity and leadership. The founding member of the Moricle Society, McCreary has twice been named Deacon Club Member of the Year. He also has served on the College Board of Visitors.
"Bob tirelessly champions our mission to inspire students to be people, leaders and athletes of the highest caliber, and we will be forever grateful for his support of Wake Forest," said President Nathan O. Hatch. "We ask our students to find their passion, to work hard, to seek excellence and to make a difference in the world. Bob serves as a model of what we hope our graduates become through his generosity and the spirit of Pro Humanitate."