Main Content
Wake Forest University alumnus and trustee Mit Shah ('91) has donated an additional $5 million in support of Wake Forest Basketball and the basketball player development facility which is currently under construction.
The youngest alumnus to make a contribution of this magnitude to Wake Forest, Shah's gift is in addition to approximately $2.5 million he has previously donated to the University for investments in academic resources, university facilities and student financial aid.
"Mit has been a trailblazer at Wake Forest and we are grateful for his ongoing support of our University, our athletic department and our basketball programs," said Wake Forest President Nathan O. Hatch of Shah's most recent gift to support the Wake Will Lead campaign.
"Mit's commitment to Pro Humanitate complements his vision and leadership, and together, these qualities have benefitted Wake Forest tremendously as he has raised the bar on young alumni philanthropic support and engagement." Nathan O. Hatch, president
Shah, CEO of Noble Investment Group and part owner of the NBA's Atlanta Hawks, credits Wake Forest with having a significant influence on his life and said the University's longstanding commitment to the development of its students and student-athletes inspired his gift.
"Wake Forest is a community where our professors and coaches create a deeply personal, profound and lifelong impact on our students and student-athletes. Our responsibility remains to these young men and women who eagerly arrive on our campus, who are then embraced and mentored by our caring community and whose personal and professional development takes place in our best-in-class facilities," said Shah.
"This is the Wake Forest way and we must continue to ensure that we invest in the personal, financial and physical resources which enable each of our students and student-athletes to find their passion and purpose, achieve their individual potential, become leaders, and in turn, lead lives that matter." Mit Shah ('91)
Preliminary site work began in November for the Shah Basketball Complex which will be connected to the Sutton Sports Performance Center and the Miller Center and expected to be completed in the summer of 2018.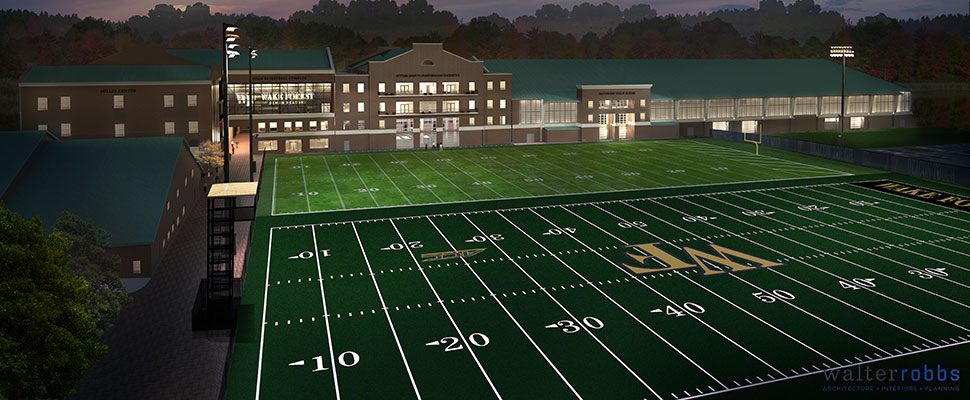 The $12 million project includes the construction of the state-of-the art, $9 million Shah Basketball Complex, as well as a $3 million investment on the third floor of the Sutton Sports Performance Center. With more than 40,000 square feet dedicated solely to Wake Forest Basketball, the programs will benefit from: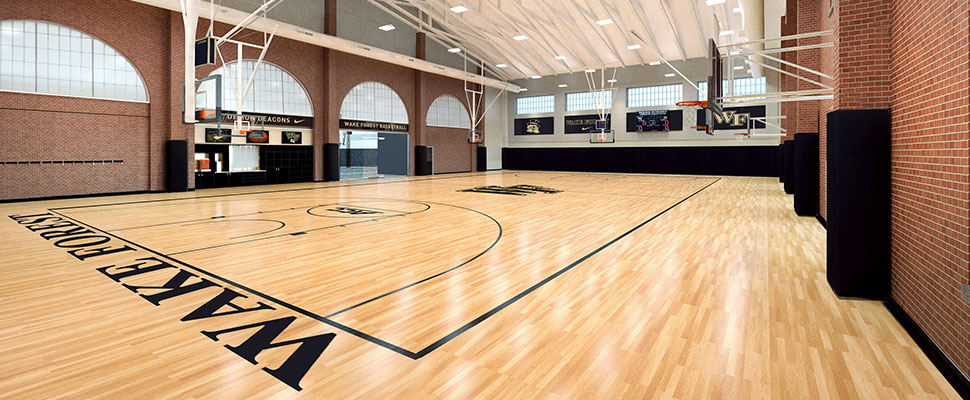 Two expanded and interconnected on-campus practice gyms, which will allow both the men's and women's teams to conduct practices simultaneously.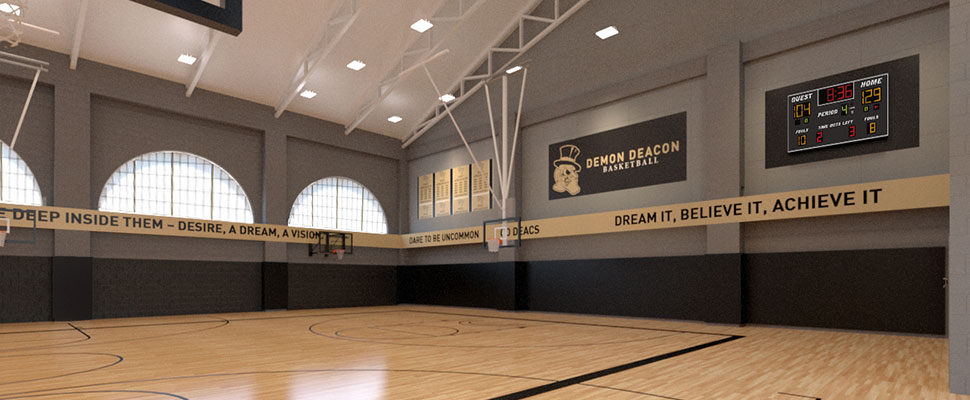 Practice gyms will feature 13 ceiling and wall mounted goals for player development incorporating innovative sports science technology, STATS SportVu, for evaluation and performance metrics as well as the Noah Basketball Shooting System.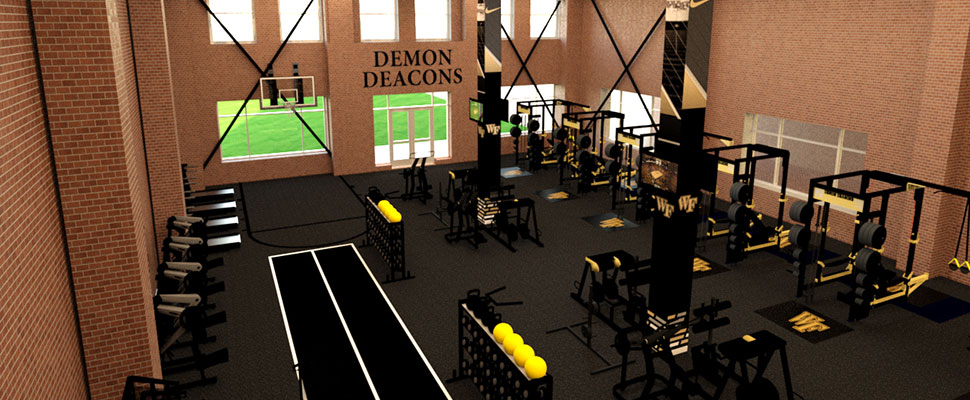 6,400 square feet of basketball-specific strength and conditioning space for men's and women's teams.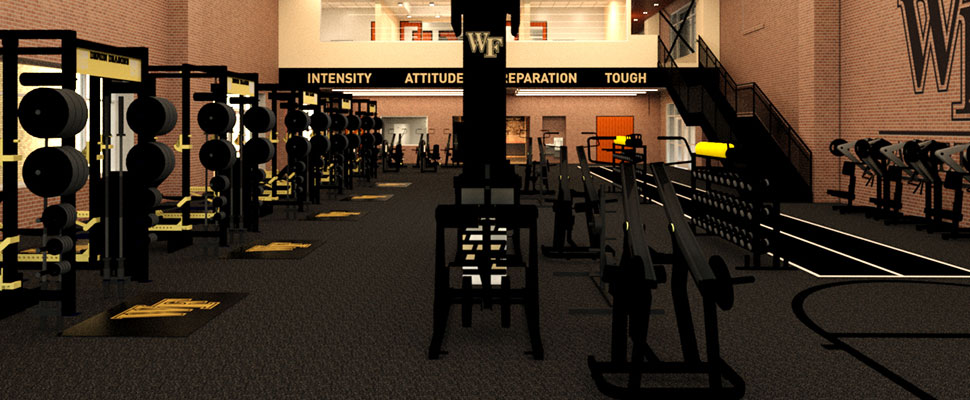 Strength and conditioning space includes Sorinex Olympic platforms, free weights and Hammer Strength machines.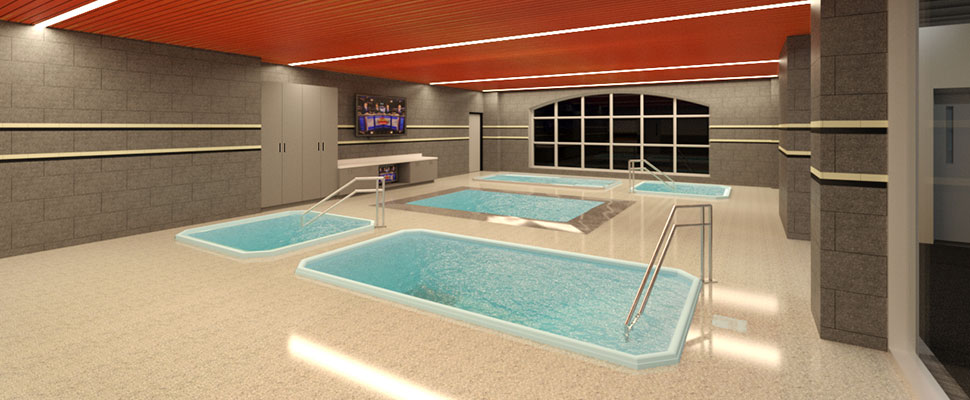 1,600 square feet of expanded hydrotherapy with underwater treadmill, hot and cold plunge pools, RPX Zero gravity lounge chairs and Cryochamber recovery system.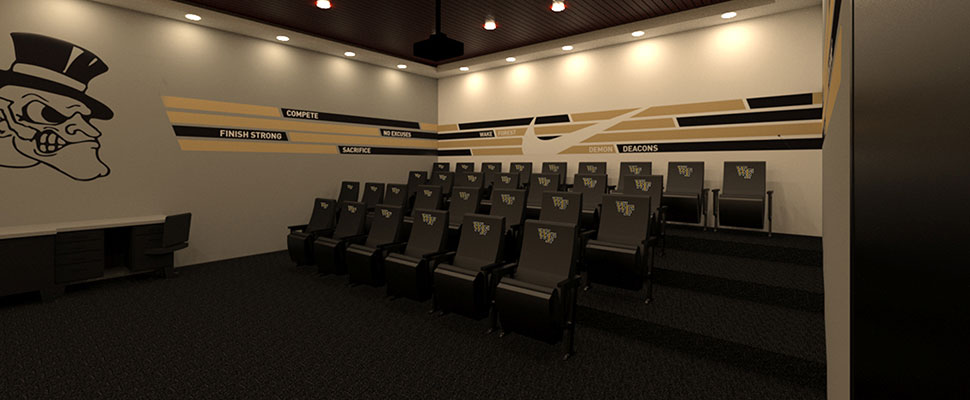 18,000 square feet of new coaches' offices, locker rooms and technologically enhanced theater-style team meeting rooms.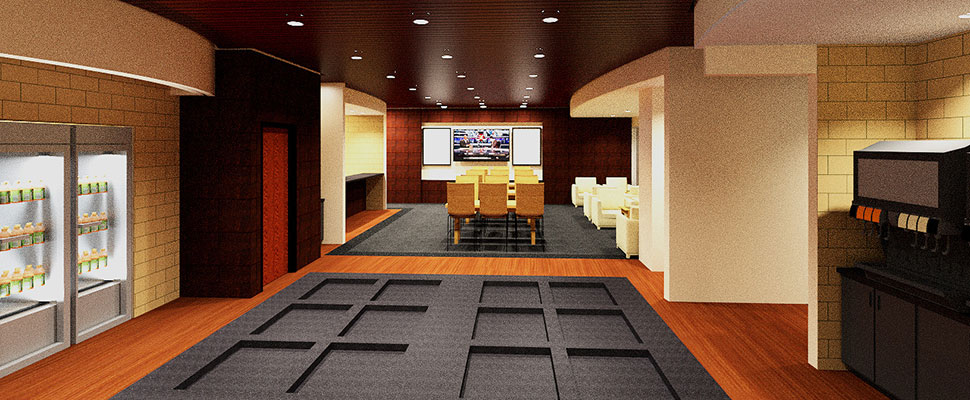 Dedicated nutrition zone with an on staff sports dietitian, teaching kitchen and dining area for team meals.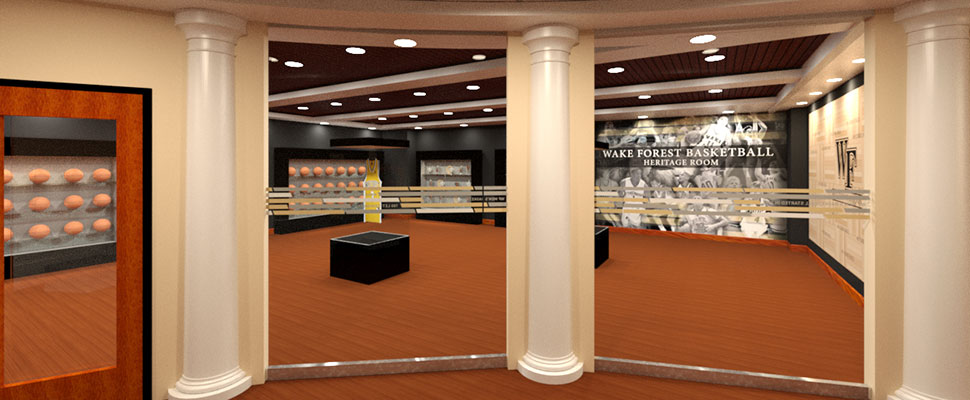 Heritage area dedicated to the history of Wake Forest Basketball which includes touch screen interactive displays, program memorabilia and a celebration of our legends.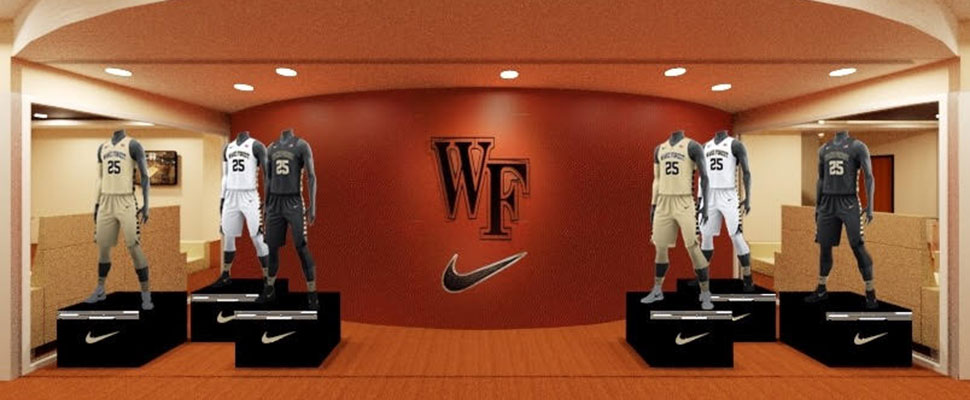 Distinctive yet integrated visual design and graphic elements found throughout the facilities.
"The Shah Basketball Complex creates an incredible advantage for our program," said Men's Basketball Head Coach, Danny Manning. "Thanks to Mit's continued leadership and generosity, we're going from one of the oldest and least efficient facilities in the ACC to one of the very best in the country."
"As we continue to build the foundation for our program to compete for championships, the Shah Basketball Complex will serve as our hub for skill development, strength training and nutrition and enhance our ability to recruit the very best student-athletes where we can help them to be stronger, faster, more knowledgeable, more capable, and thus extraordinarily successful on and off the court." Danny Manning, men's basketball head coach
Shah will be honored during the first half of Saturday's men's basketball game against Duke at the Coliseum.
"Mit's generous support of our basketball programs has been unparalleled," said Director of Athletics, Ron Wellman.
"His passion, vision and dedication have been instrumental in making this facility a reality. The Shah Basketball Complex will have an incredible impact on our men's and women's programs and our ability to compete for and win championships." Ron Wellman, director of athletics
Shah arrived as a freshman at Wake Forest in 1987 where he competed as a walk-on for the men's tennis team. During his sophomore year, he accepted a part-time job at Graylyn, and over the course of the next three years, he focused on learning every aspect of the hotel business, honed his knowledge of economics and business and gained invaluable experience that he has parlayed into a highly successful career in the lodging and hospitality industry. He founded Noble Investment Group, an Atlanta-based lodging investment organization for which he continues to serve as CEO while also serving as Chairman of the Board of LaQuinta Holdings Inc (NYSE:LQ).
Shah remains an ardent supporter of Wake Forest University and its Department of Athletics. He is currently in his third term as a member of the Wake Forest University Board of Trustees. A longtime Deacon Club member, he previously served on the Deacon Club Board of Directors and is currently an active member of the Wake Will Athletic Campaign Committee and Chairman of the Basketball Executive Committee. He has also served on the Calloway Board of Visitors and the Alumni Council.
Mit and his wife, Reshma, live in Atlanta, Ga., and have two children, Arjun and Roshni.