Main Content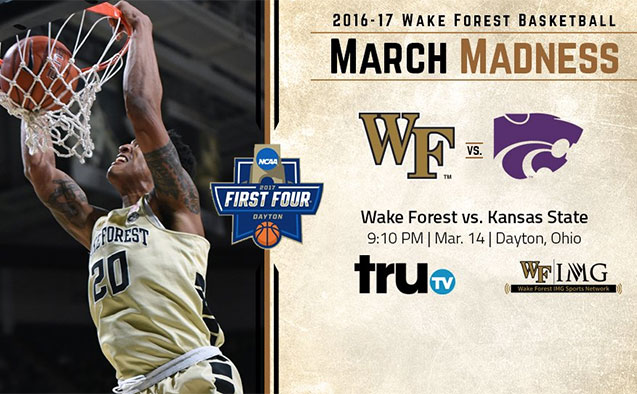 Wake Forest University students will gather in the Sutton Center tonight as the men's basketball team faces Kansas State in the First Four of the NCAA Tournament.
The Screamin' Demons and Office of the President organized the watch party, which begins at 9 p.m. Tip-off is at 9:10 p.m.
The Wake Forest women's basketball team, which will host Bethune-Cookman at the Coliseum on Thursday in the WNIT, will greet students as they arrive. Women's basketball coach Jen Hoover will speak to students during the first commercial break.
This event is designed for Wake Forest students, not the general public.
Local fans and alumni will join the Deacon Club for a public watch party at Bib's Downtown (675 W. 5th Street).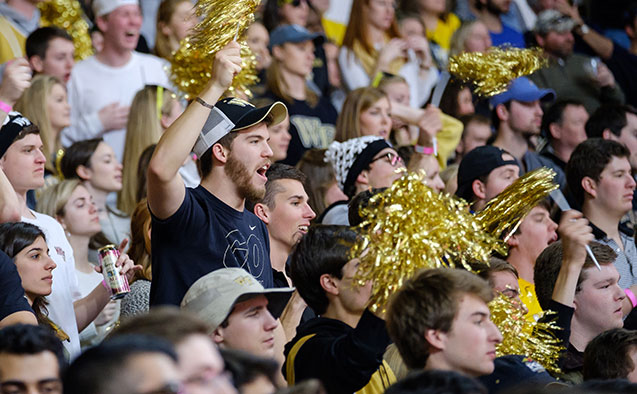 On campus media logistics:
Media are welcome to attend and should indicate interest to the news office (media@

null

wfu.edu).
TV crews attending should arrive in marked news station vehicles and park in lot N near the Sutton Center (the addition to Reynolds Gym, which was completed in 2016).
Journalists planning to arrive in a non-marked vehicle should notify the news office so a gate pass can be requested. Katie Neal will be the on-site media contact.
Reporters are invited to stay for evening live shots from Hearn Plaza.
TV crews may also return for early morning live shots as early as 4 a.m. A courtesy text to Katie Neal would be appreciated.
Categories: Athletics, Campus Life, Events, Student, Top Stories
Subscribe
Sign up for weekly news highlights.
Subscribe