Main Content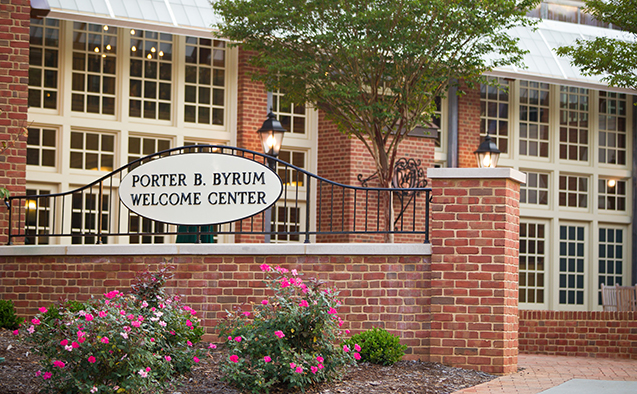 American Talent Initiative brings together 68 of nation's most respected institutions.
Wake Forest University has joined 67 of the nation's most respected colleges and universities in an alliance to substantially expand the number of talented low- and moderate-income students at America's undergraduate institutions with the highest graduation rates.
This growing alliance, called the American Talent Initiative (ATI), supported by Bloomberg Philanthropies, brings together a diverse set of public and private institutions united in this common goal. ATI members will enhance their own efforts to recruit, enroll and support lower-income students, learn from each other, and contribute to research that will help other colleges and universities expand opportunity.
"Wake Forest is proud to be a part of the American Talent Initiative. We look forward to working with other top colleges and universities to not only increase access to higher education, but to support these students through to graduation," said Wake Forest President Nathan Hatch.
Colleges and universities participating in the American Talent Initiative will further the national goal of developing more talent from every American neighborhood by:
Recruiting students from diverse socio-economic backgrounds through robust outreach;
Ensuring that admitted lower-income students enroll and are retained through practices that have been shown to be effective;
Prioritizing need-based financial aid; and
Minimizing or eliminating gaps in progression and graduation rates between and among students from low-, moderate- and high-income families.
The American Talent Initiative seeks to ensure that high-achieving, lower-income students have a path to attend and thrive at the institutions with the highest-graduation rates and best track records for post-graduate success.
About American Talent Initiative
Launched in December 2016, the American Talent Initiative is supported by Bloomberg Philanthropies and was founded with a national goal of educating 50,000 additional high-achieving, lower-income students at the 270 colleges and universities with the highest graduation rates by 2025. This initiative is co-managed by the Aspen Institute's College Excellence Program and Ithaka S+R (www.sr.ithaka.org).
Categories: Admissions, Philanthropy, Student, Top Stories
Subscribe
Sign up for weekly news highlights.
Subscribe