Main Content
Highlights
Employers are using virtual technology to shrink costs per hire.
Liberal arts + Tech skills = The highly sought after T-shaped professional.
Here comes Gen Z with their emojis and 8 second attention spans.
Talk with a first-gen student who grew up in the neighborhood that made headlines for Freddie Gray's death or a blind student whose lack of sight never got in the way of her vision for the future.
Pulitzer Prize-winning author and presidential historian Jon Meacham will deliver Wake Forest University's commencement address on Monday, May 15. The ceremony will begin at 9 a.m. on Hearn Plaza.
The event is not open to the public and parking passes will be required to enter campus. All members of the media are also asked to carry their own media credentials. Morning television crews may arrive as early as 5 a.m. The livestream will be available at go.wfu.edu/wfu17.
More details on commencement and baccalaureate speakers are available here.
Interview our experts
Hiring trends: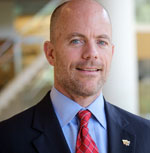 Mike Summers, Director, Employer Relations
91% of employers indicated they are either going to increase or maintain their current hiring number (NACE)
Growing organizations are focusing on building talent pipelines.
Employers are using more virtual technology to shrink costs per hire. By the time they invite students for one-on-one interviews, they have "narrowed their best candidates to fit the bulls eye on the target."
Though hiring trends are positive, there is more pressure on students to be prepared to take advantage of this good market.
What employers want: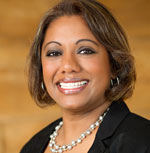 Mercy Eyadiel, Associate Vice President, Career Development & Corporate Engagement
Rapid change in technology & innovation requires employees to be adaptable, constant learners.
In this data age employers need new hires to be proficient with managing and understanding data to produce insights.
T-shaped professionals are highly sought after. Liberal arts and technical skills are critical.
Gen Y in the workplace…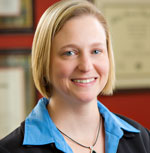 Allison McWilliam, Director, Mentoring Resource Center
Generation Y has gotten a bad rap for being needy and demanding constant affirmation. Then they show up to work, and everything is different. No rubrics. No re-sets at the winter break. No understanding for how to get an "A" in life. How can employers help recent grads make the transition?
…and here comes Gen Z
Lauren Beam, Assoc. Dir. Mentoring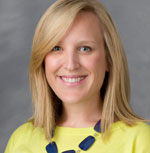 Generation Z, individuals born between 1996 and 2012 make up a quarter of our country's population and will soon eclipse both Gen Y and Baby Boomers. The oldest are entering the workforce this year. What's different about this generation? — Eight-second attention spans and a preference for speed communications, ie, they love emojis.
Interview our grads
Despite losing her vision three years ago, Kathryn Webster entered Wake Forest to pursue a dual degree in mathematics and business. Webster succeeded, making sure her lack of sight did not get in the way of her vision for the future.
Dwayne Peterkin is a first-generation college student who grew up in the neighborhood that made headlines for Freddie Gray's death. Peterkin, a former cheerleader, served on the executive committees of his fraternity, Chi Psi; Trailblaze, a student-run organization committed to ending sexual assault; and Momentum Crew, a hip-hop dance group.
Small-town girl and world traveler Sarah Rudasill received research fellowships to study in Costa Rica and South Africa, completed a study abroad program at the University of Cambridge, and conducted biomedical research in spinal cord regeneration.
Quadruplet Moises Castano was born in Bogota, Columbia. His family came to the United States when he was eight. After graduating, he and his best friend will be working on a startup that tackles the issue of the opioid epidemic in America.
Economics major Philip Kayser had roles in 10 Wake Forest theatre productions, including the lead role in MacBeth. He is headed to Wake Forest School of Medicine in the fall.