Main Content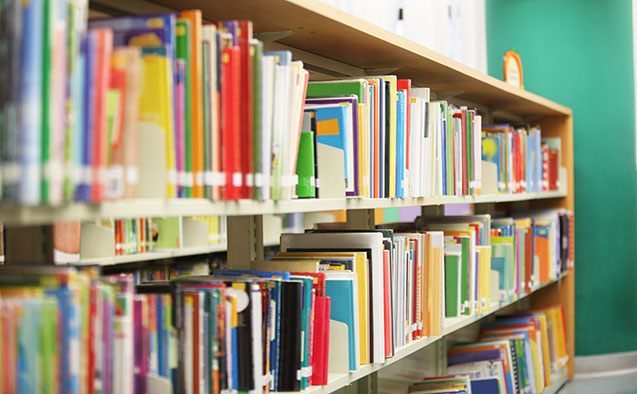 Students can lose two months of reading skills in the summer and spend up to six weeks in the fall relearning what they lost. The new Freedom School program at Wake Forest University aims to keep children's reading skills sharp all summer.
Wake Forest's Anna Julia Cooper Center will serve as a local sponsor for the Children's Defense Fund (CDF) Freedom Schools, a program that aims to strengthen students' literacy skills and close achievement gaps. The program at Wake Forest will serve approximately 60 elementary school students in grades 3 through 5. The program will run from June 26 to Aug. 4.
Wake Forest students, as well as students from Winston-Salem State University and Salem College, will serve as classroom teachers. Local community leaders will reinforce literacy skills by reading books to students at the start of each day. The program is available to families at no cost.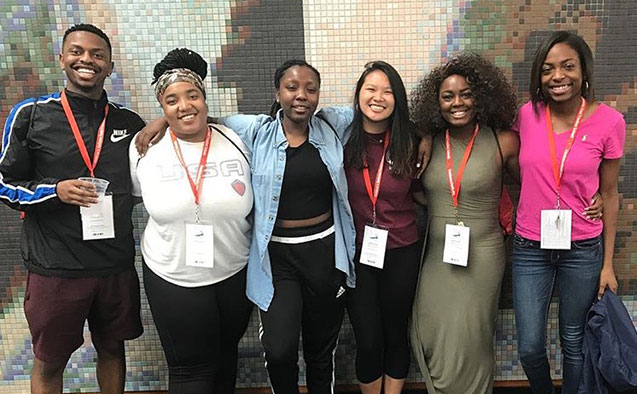 "I am sure Anna Julia Cooper herself would be proud to discover a center named for her legacy is hosting Freedom School this summer," said Melissa Harris-Perry founding director of the Anna Julia Cooper Center. "Cooper was a lifelong educator who helped students from impoverished backgrounds to defy expectations and earn admission to prestigious universities. How thrilling to continue her work more than 100 years later."
The Anna Julia Cooper Center Freedom School is the first to operate on the Wake Forest campus, but is working cooperatively with other Freedom School sites in Winston-Salem — including the Kimberly Park Elementary program, which serves more than 400 children in the community.
Hosting a Freedom School at Wake Forest is important because it extends the Anna Julia Cooper Center's mission to engage the community in educational efforts especially for marginalized youth, said Danielle Parker-Moore, director of the Freedom School at Wake Forest.
"We are particularly excited to have this on the campus of WFU as it allows our students to see themselves on a college campus, which allows them to envision themselves on a campus in the future." Danielle Parker-Moore
"Having students in classrooms on a college campus also plants an early seed of the possibility of college in the students' minds," said Parker-Moore, who is also the associate director of research and curricular support at the Anna Julia Cooper Center.
Some of the local and national leaders who have made commitments to be part of the Anna Julia Cooper Freedom school effort this summer include Wake Forest University Provost Rogan Kersh, Winston-Salem Urban League CEO James Perry, North Carolina NAACP President Rev. William Barber, and Black Lives Matter Co-Founder Alicia Garza.
The Freedom School is accepting donated school supplies. To help with supplies, contact the Anna Julia Cooper Center at ajc@wfu.edu.
About Freedom Schools
The CDF Freedom Schools program seeks to build strong, literate, and empowered children prepared to make a difference in themselves, their families, communities, nation and world today. It is a program of the Children's Defense Fund which was founded by veteran children's advocate Marian Wright Edelman. Freedom Schools play a much-needed role in helping to curb summer learning loss and close achievement gaps — and is a key part of CDF's work to ensure a level playing field for all children and boosts students' motivation to read which generates more positive attitudes toward learning, increases self-esteem and connects the needs of children and families to the resources of their communities. Since 1995, more than 137,000 preK-12 children have had a CDF Freedom Schools experience and more than 16,000 college students and young adult staff have been trained by CDF to deliver this empowering model.
About the Anna Julia Cooper Center
The Anna Julia Cooper Center is an interdisciplinary center at Wake Forest University with a mission of advancing justice through intersectional scholarship. The AJC Center, founded by professor and former national talk show host, Melissa Harris-Perry, supports, generates, and communicates innovative research at the intersections of gender, race, and place, sustaining relationships between partners on campus and throughout the nation in order to ask new questions, reframe critical issues, and pursue equitable outcomes. The Center is named for scholar, educator, and author Anna Julia Cooper, whose pioneering scholarship and activism laid the foundation for black American feminism and insisted on the importance of Southern voices in American politics.
Categories: Faculty, Staff, Student, Top Stories
Wake Forest in the News
Wake Forest regularly appears in media outlets around the world.