Main Content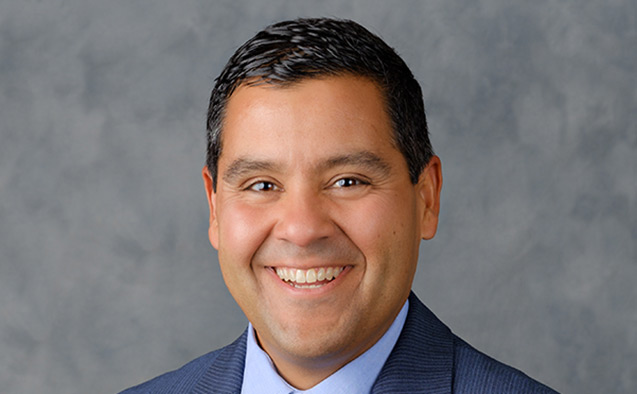 José Villalba appointed interim chief diversity officer
Wake Forest Provost Rogan Kersh announced Professor José Villalba has been appointed interim chief diversity officer. The appointment of Villalba follows Chief Diversity Officer Barbee Myers Oakes' departure to take the same role at the University of Nevada at Las Vegas. In 2011, Villalba came to Wake Forest from the University of North Carolina at Greensboro, where he was an associate professor. He most recently held the title of Senior Associate Dean for Faculty, Evaluation, and Inclusivity.
Wake Forest is one of 'The 25 Most Beautiful College Campuses in America'
Condé Nast Traveler named Wake Forest one of the top 25 most beautiful college campuses in America. It said: "Wake Forest's Reynolda Campus is as much about the nature as it is the architecture. The Quad certainly earns major bragging rights, flanked by stunning Wait Chapel and Reynolda Hall. But the green spaces are the true stars here—just walk to the Reynolda Gardens, which has 125 acres of wetlands, fields, forests, and walking trails and a four-acre formal garden with a greenhouse. Or, stay put and admire the maple, magnolia, and oak trees located throughout campus."
Girl Up names Wake Forest 'Campus of the Year'
Wake Forest has been named Girl Up's "Campus of the Year." WFU was recognized out of the 150 Girl Up college campuses worldwide for a combination of global fundraising efforts, local service activities and feminist activism in the Winston-Salem community and beyond. Chapter president Julia Nahman ('18) accepted the award at Girl Up's annual United Nations Girl Up Leadership Summit in Washington, D.C. Girl Up is the United Nations Foundation's adolescent girl campaign that supports the empowerment of girls everywhere based on a "by girls, for girls" model.
WFU alumna Naijla Faizi named director of Muslim life programming
Naijla R. Faizi ('14) has joined the Office of the Chaplain as director of Muslim life programming. A Wake Forest graduate, she succeeds Imam Khalid Griggs, an associate chaplain who served the University's Muslim community for 17 years. Faizi will provide support for Muslim students, faculty and staff. She will coordinate religious services, holy days and educational events, and supervise the Muslim Students Association.
Faculty, staff selected for leadership positions with off-campus groups
Julie Groves, manager of risk services, was elected to the board of the University Risk Management & Insurance Association (URMIA).
Ana S. Iltis, professor of philosophy and director of the Center for Bioethics, Health and Society, was elected president-elect of the American Society for Bioethics and Humanities (ASBH).
Categories: Faculty, Staff, Student, Top Stories
Subscribe
Sign up for weekly news highlights.
Subscribe