Main Content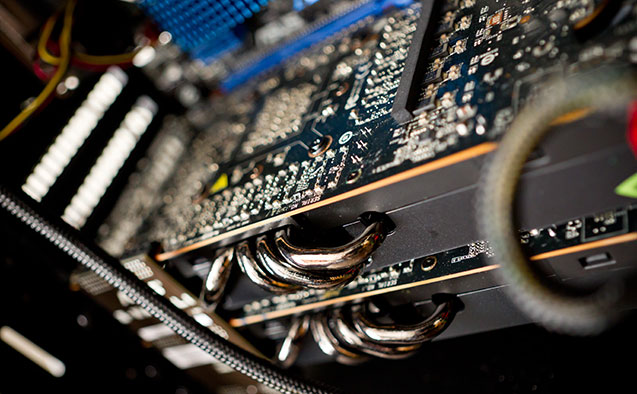 Wake Forest junior Smiti Kaul, a double major in computer science and mathematics, has received the Grace Hopper Conference scholarship and will be attending the world's largest gathering of women technologists.
The Grace Hopper Celebration of Women in Computing, to be held Oct. 4-6 in Orlando, Fla., brings together leaders representing industry, academia and government including those from Apple, Cisco, Facebook, Google, Microsoft and other major tech companies. Conference attendance has jumped from 4,500 in 2013 to more than 18,000 in 2017 with attendees representing more than 85 countries across disciplines and careers.
This year's keynote speaker is Melinda Gates, Co-chair of the Bill & Melinda Gates Foundation.
"I'm eager to hear from and talk with women who are doing phenomenal, visible work that inspires not only students like me in technology-focused disciplines but that has important implications for our world at large." Smiti Kaul ('19)
"I hope that I learn how to more effectively foster a community – whether on campus or beyond – in which all feel encouraged to tinker, collaborate, and pursue what we care about."
Each year, undergraduate and graduate students from across the globe attend the Grace Hopper Celebration. The event includes a Student Opportunity Lab and one of the largest career fairs in the U.S.
"Many of the brightest, most talented and hardworking students to study computer science are women, and Smiti is an excellent example of such a student," said Samuel Cho, a computer science professor at Wake Forest and one of Kaul's mentors. "I look forward to seeing how Smiti will leverage her experience at the Grace Hopper Conference to enhance the computer science department for all students."
About the Grace Hopper Celebration of Women in Computing
Co-founded by Dr. Anita Borg and Dr. Telle Whitney in 1994 and inspired by the legacy of Admiral Grace Murray Hopper, Anita Borg Institute's Grace Hopper Celebration of Women in Computing brings the research and career interests of women in computing to the forefront. The conference results in collaborative proposals, networking and mentoring for attendees.
Categories: Admissions, Recognition, Student, Top Stories
Subscribe
Sign up for weekly news highlights.
Subscribe