Main Content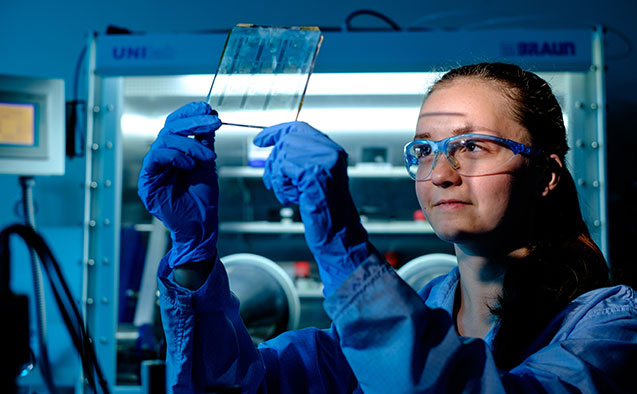 The American Physical Society awarded Angela Harper the 2017 LeRoy Apker Award, which recognizes outstanding achievements in physics by undergraduate students, and provides encouragement to young physicists who have demonstrated great potential for future scientific accomplishment. Two awards are presented each year, one to a student from a Ph.D. granting institution, and one to a student from a non-Ph.D. granting institution. The award consists of $5,000 for the recipient and $5,000 for the physics department, which will be used to support summer undergraduate research.
Harper is a 2017 graduate of Wake Forest University and was a member of the organic electronics research group led by Associate Professor of Physics Oana Jurchescu. The LeRoy Apker Award is the latest in a long line of recognition of Harper's achievements. A Stamps Scholar, she also received a Goldwater fellowship, an NSF graduate research fellowship, and the University's first Churchill fellowship. Harper is currently at the University of Cambridge pursuing a one-year M.Phil. in materials science, researching lithium ion batteries using computational modeling. Upon completing her M.Phil at Cambridge, she will begin a Ph.D. program in Materials Science & Engineering at University of California, Berkeley.
Categories: Admissions, Alumni, Recognition, Top Stories
Wake Forest in the News
Wake Forest regularly appears in media outlets around the world.