Main Content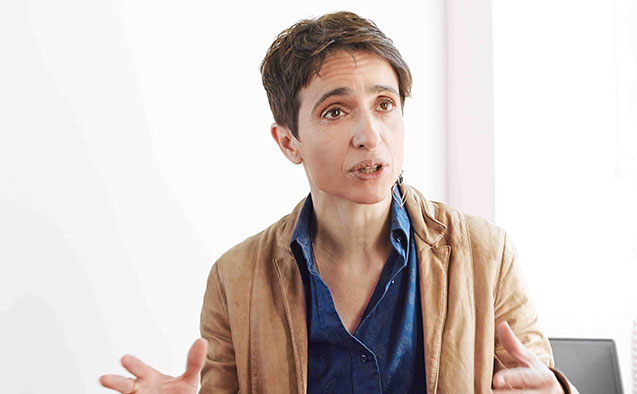 Author and journalist Masha Gessen will speak at Wake Forest University on Tuesday, Nov. 7 at 6 p.m. in Porter Byrum Welcome Center.
Her visit caps off a month of programming sponsored by Wake Forest University's Humanities Institute on How We Know/What We Know: Humanities Common Knowledge.
The event is free and open to the public.
Gessen is a journalist and the author of ten nonfiction books including, "The Future Is History: How Totalitarianism Reclaimed Russia," which was short-listed for the 2017 National Book Award, and the national bestseller "The Man Without a Face: The Unlikely Rise of Vladimir Putin" (2012).
Gessen has written about Russia, autocracy, LGBT rights, Vladimir Putin and Donald Trump, among others, for The New York Review of Books and the The New York Times. Famously, she was dismissed as editor of the Russian popular-science magazine Vokrug Sveta for refusing to send a reporter to observe Putin hang-gliding with the Siberian cranes.
Gessen is a visiting professor at Amherst College and the recipient of a Guggenheim Fellowship, an Andrew Carnegie Fellowship, a Nieman Fellowship, and the Overseas Press Club Award for Best Commentary. She serves as vice-president of PEN America.
Born in Moscow, Gessen immigrated to the U.S. with her family in 1981 at the age of 14. She returned to Moscow as a correspondent ten years later, becoming a Russian-language journalist in addition to her work for American magazines. Gessen re-immigrated to the United States in 2013 and lives in New York.
Categories: Events, Top Stories
Subscribe
Sign up for weekly news highlights.
Subscribe