Main Content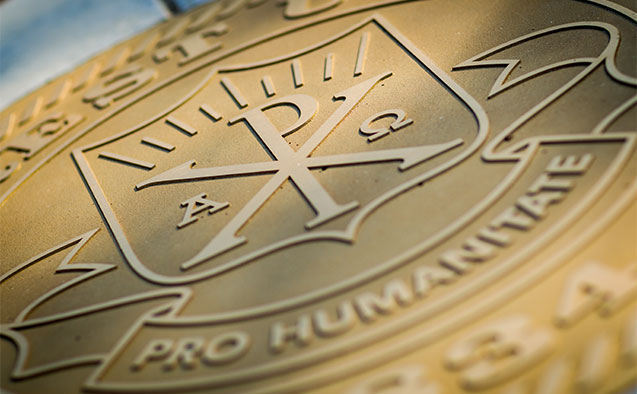 The WFU Awards and Recognitions briefs celebrate milestones of faculty, staff and students at Wake Forest.
WFU hosts Benjamin Franklin Transatlantic Fellows Summer Institute
Fifty-six students representing 11 countries and 7 U.S. States are participating in an intensive four-week exchange program at Wake Forest. Participants ages 16 to 18 explore how to face the challenges of the 21st century together. The program, created by the U.S. Department of State's Bureau of Educational and Cultural Affairs, began in 2006 to commemorate the 300th anniversary of the birth of Benjamin Franklin — the American statesman and diplomat, whose career, interests, and studies took him across the Atlantic Ocean, bringing about better understanding between Americans and Europeans.
Wilson joins law, business schools as executive in residence
Brad Wilson (JD '78) has been named executive in residence with both Wake Forest University School of Law and School of Business. Wilson is the retired president and CEO of Blue Cross Blue Shield of North Carolina (BCBSNC). He joined BCBSNC in 1996. Before he became president and CEO in 2010, he served in a variety of leadership positions with the organization, including executive vice president, general counsel and corporate secretary. He will begin on Aug. 1.
Board of Trustees announces new members and officers
The members of the Board of Trustees of Wake Forest University recently announced its next class of Trustees and Officers, for the term beginning July 1, 2018. New members include Morgan Briggs ('19) (Columbia, S.C.); Lindsay Chambers ('00) (Los Angeles, Calif.); Matthew Crawford ('88, MBA '00) (Austin, Texas) Michael F. Mahoney (MBA '96, LLD '16) (Barrington, R.I.); and Rev. Prince Raney Rivers (Durham, N.C.). Returning Board of Trustee member Gerald F. Roach ('80; JD '82), managing partner of Smith, Anderson, Blount, Dorsett, Mitchell & Jernigan, L.L.P. in Raleigh, N.C., has been elected Chair.
Categories: Top Stories, University Announcement
Subscribe
Sign up for weekly news highlights.
Subscribe