Main Content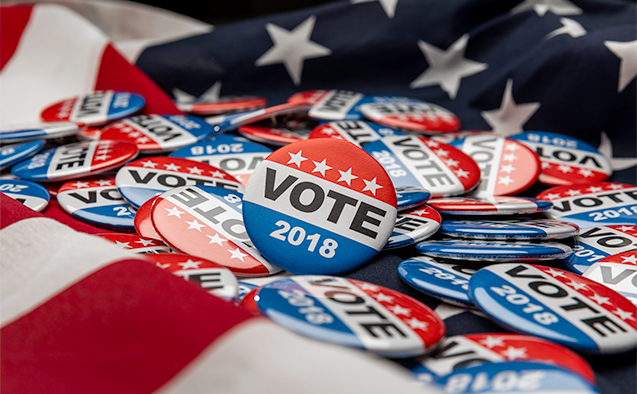 Wake Forest University will host a campus-wide political engagement project, Deacs Decide: Election 2018, beginning Sept. 12. Deacs Decide is a bipartisan, collaborative effort to engage the entire campus in the midterm election.
As part of The ALL IN Campus Democracy Challenge, the Campus Election Engagement Project and National Voter Registration Day, Deacs Decide will raise awareness about issues at stake in the midterm election, educate the campus and Winston-Salem community, and register students, faculty, and staff to vote.
Wake Forest joins hundreds of colleges and universities in the challenge and have committed to making democratic participation a core value on their campuses.
Wednesday, Sept. 12
Manchester Quad (5 to 7 p.m.)
Launch Party: This event will include voter registration tables, civics trivia, candidates' tables, music by Wake Radio, food, crafts and games.
Tuesday, Sept. 25
Benson University Center (9 a.m. to 5 p.m.)
National Voter Registration Day: Students will have the opportunity to learn about ways to volunteer on campaigns, connect with civic organizations, become a poll monitor and engage in midterm elections.
The Deacs Decide events will also include a series of deliberative dialogues, co-facilitated by faculty and community members, that will look at complex issues such as voting rights, education policy and criminal justice from multiple perspectives. All Deacs Decide events are cosponsored by the Pro Humanitate Institute, Office of Student Engagement, Residence Life and Housing, Office of Wellbeing, Intercultural Center, and several academic departments.
Categories: Faculty, Student, Top Stories
Subscribe
Sign up for weekly news highlights.
Subscribe