Main Content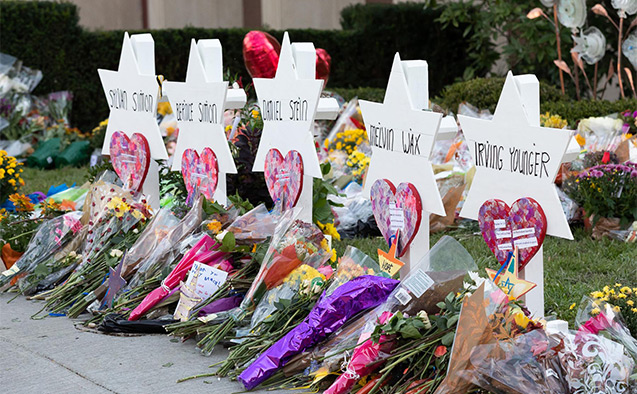 Faculty from the Jewish Studies Program at Wake Forest University will host a panel on antisemitism on Thursday, Nov. 29 at 6 p.m. in the Porter Byrum Welcome Center.
"Antisemitism in the Age of Trump" will feature a timely, moderated panel discussion with faculty who teach in the interdisciplinary Jewish Studies Program.
According to the FBI data released this month, hate crimes in the United States jumped 17 percent in 2017, with a 37 percent spike in antisemitic attacks.
In light of the attack on the Tree of Life synagogue in Pittsburgh, the presenters will explore how the current political climate is contributing to a resurgence of antisemitism both in the United States and globally. They will discuss how religious and racial concepts have shaped Jewish identity in America, how antisemitic caricatures have persisted over the last century, and how the recent immigration crisis has become intertwined with debates about Jewish participation in American politics.
"The history of antisemitism in the United States is intricately entwined with the country's legacy of racial discrimination and persecution. The present moment is no exception." Barry Trachtenberg, director of the Jewish Studies program and Rubin Presidential Chair of Jewish History
"The recent murders at the Tree of Life synagogue in Pittsburgh ended a week filled with violence," said Trachtenberg. "A white supremacist murdered African American shoppers in a grocery store in Kentucky, political leaders and activists received pipe bombs at their homes and offices, and eleven Jewish Americans were murdered at the synagogue."
Categories: Events, Faculty, Student, Top Stories