Main Content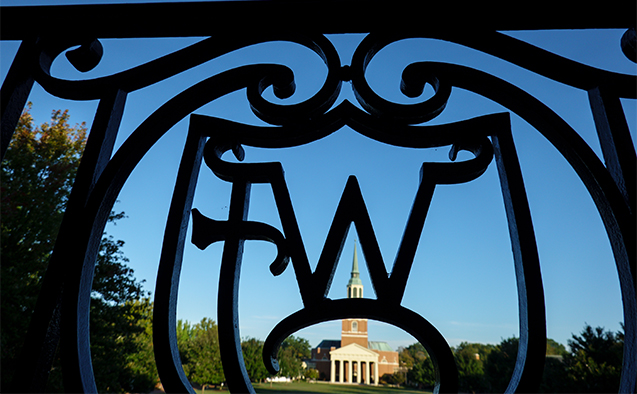 On Tuesday morning, March 12, Wake Forest announced it had placed volleyball coach Bill Ferguson on administrative leave.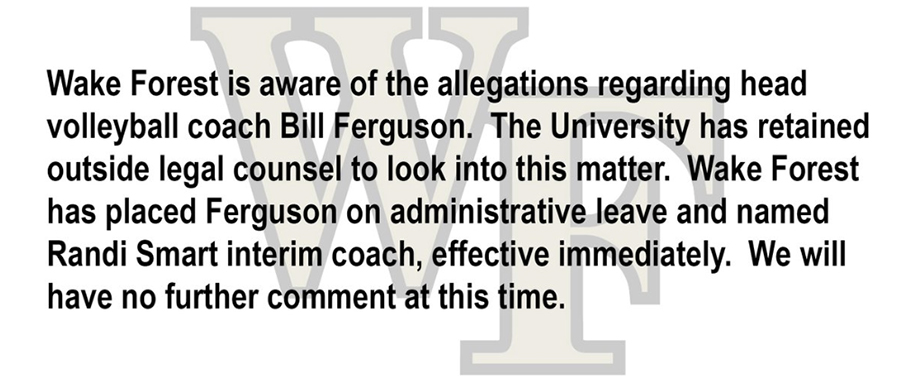 On Tuesday afternoon, president Nathan O. Hatch sent the following message to the Wake Forest community:
Dear Wake Forest students, faculty and staff,
As has been widely reported, the Department of Justice has been conducting an extensive investigation into the influence of financial transactions and other activities to gain admission into top universities.
An indictment filed in a federal court in Boston accused one Wake Forest employee, volleyball coach Bill Ferguson, of accepting a payment to influence the admission of a prospective student who had been placed on the waitlist. The broader criminal investigation also alleges widespread cheating on admissions exams; however, these allegations do not pertain to Wake Forest.
The indictment does not allege misconduct by the University or any other employees.
Wake Forest placed Ferguson on administrative leave this morning and named Randi Smart interim coach, effective immediately.
The alleged conduct is in direct conflict with the values and integrity of Wake Forest and its athletics program. The University's outside counsel is conducting an internal review, and Wake Forest has and will continue to cooperate fully with federal authorities as the legal process unfolds.
Sincerely,
Nathan O. Hatch
President
A collection of the statements Wake Forest University has made to date is available here.
Categories: University Announcement
Subscribe
Sign up for weekly news highlights.
Subscribe