Main Content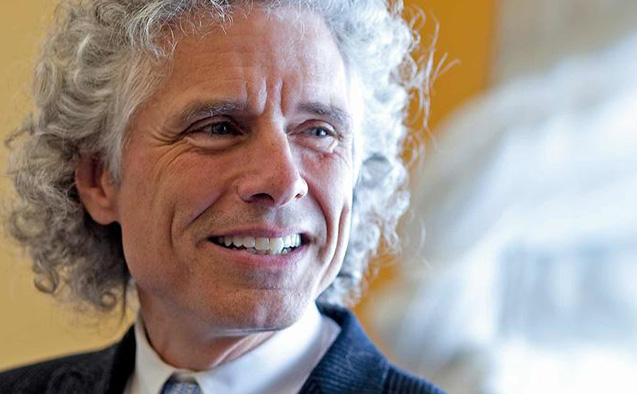 Steven Pinker, a renowned psychologist who has taught at Stanford, MIT and Harvard, will be the guest speaker at Wake Forest University's Eudaimonia Institute Second Annual Noesis Lecture.
The event will take place Tuesday, April 23, from 7 to 8:30 p.m. in Wait Chapel. The talk is free and open to the public. No videography is permitted.
Pinker is a two-time Pulitzer Prize finalist, a Humanist of the Year, and an elected member of the National Academy of Sciences. In February 2018, Pinker published his tenth book, "Enlightenment Now: The Cause for Reason, Science, Humanism, and Progress."
An experimental psychologist who conducts research in visual cognition, psycholinguistics, and social relations, Pinker grew up in Montreal and earned his BA from McGill and his PhD from Harvard. He is currently Johnstone Professor of Psychology at Harvard,
Pinker has been named one of Foreign Policy's "World's Top 100 Public Intellectuals" and Time's "100 Most Influential People in the World Today." He writes frequently for The New York Times, The Guardian, and other publications.
Categories: Events, Top Stories
Subscribe
Sign up for weekly news highlights.
Subscribe