Main Content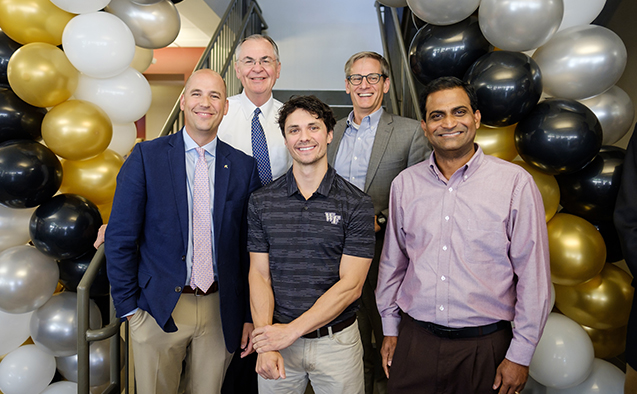 The WFU Awards and Recognitions briefs celebrate milestones of faculty, staff and students at Wake Forest.
WFU's Office of University Advancement wins multiple CASE awards
Wake Forest University's Office of University Advancement won four CASE (Council for Advancement and Support of Education) awards this week. Three of the four 2019 Circle of Excellence Awards given to University Advancement were for Wake Forest Magazine. In addition, Wake Forest Magazine received the Robert Sibley Award for best general interest magazine in all categories. University Advancement also received a gold Circle of Excellence Award in the category of Advancement Services: Overall Operations. The Circle of Excellence Awards recognize outstanding work in advancement services, alumni relations, communications, fundraising and marketing.
WFU wins award for 'Diversity Matters' program
The National Association of Colleges and Employers has recognized WFU's Office of Personal and Career Development with its "Diversity and Inclusion Excellence Award." OPCD's Diversity Matters program is designed to reverse a trend where students who self-identify as ethnic minorities, first generation, LGBTQ, women, or those with disabilities tend to be less inclined to participate in career development opportunities. The OPCD team partners with employers who have diversity hiring initiatives – educating these students about the skill sets needed and opportunities available within today's marketplace.
Categories: Personal and Career Development, Recognition, Top Stories, University Announcement
Subscribe
Sign up for weekly news highlights.
Subscribe