Main Content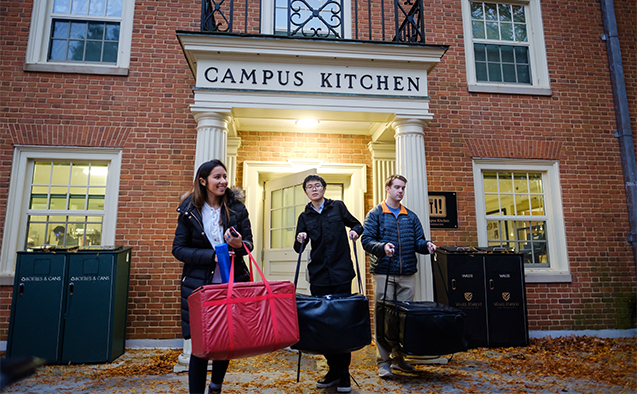 The WFU Awards and Recognitions briefs celebrate milestones of faculty, staff and students at Wake Forest.
WFU Campus Kitchen receives award from USDA
The U.S Department of Agriculture presented a silver Turnip the Beet Award for 2018 to The Campus Kitchen at Wake Forest. The award recognizes outstanding summer meal program sponsors nationwide who work hard to offer high-quality meals to children during the summer. Wake Forest was one of 66 recipients. A USDA grant funds Campus Kitchen's summer meal program, which extends free meals to children who receive free and reduced-price school lunch during the academic year.
Wake Forest names new assistant vice president, health and wellbeing
James D. Raper has been appointed assistant vice president, health and wellbeing for campus life. In this new role, he will be responsible for oversight of, and collaboration between, related departments in order to address comprehensive wellbeing for members of the Wake Forest community. Raper joined the University Counseling Center as a staff counselor in 2002. Since 2014, he has served as its director.
WFU Office of Diversity and Inclusion announces promotions
The Wake Forest Office of Diversity and Inclusion announced promotions for staff members Shannon Ashford and Jonathan McElderry. Ashford was promoted to associate director of diversity education and McElderry to executive director of the Intercultural Center. Ashford previously served as program manager for diversity education. McElderry joined Wake Forest in 2016 as director of the Intercultural Center and assistant dean of students.
Categories: Faculty, Recognition, Staff, Student, Top Stories
Subscribe
Sign up for weekly news highlights.
Subscribe